Ahmedabad city of gujarat is in the race to host the 2036 Olympic Games. The international Olympic Committee is going to visit the Olympic site of india in the year 2025. russia has said that if india gets hosting, then their country is ready for all help to make the event a success.
The indian Olympic Association (IOA) is trying to host the 2036 Olympic Games. india has repeatedly expressed interest in hosting the 2036 Games, keeping ahmedabad as the central city. Meanwhile, Russian sports Minister Oleg Metisin, who is visiting india, has offered to help india in hosting the 2036 Olympics. The sports Minister of russia has said that experts from his country will be happy to help organize the olympic games in India.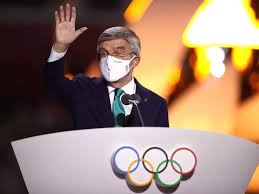 Gujarat government is preparing for 2036
IOA President Narinder Batra has been in talks with the international Olympic Committee (IOC) since last year to host the 2036 Summer Games. He has spoken of proposing ahmedabad as the venue for the opening ceremony. The gujarat government has also started its preparations for hosting the Olympics. Two months ago, Gujarat's Advocate General Kamal Trivedi had said in the gujarat high court that we are preparing for the 2036 Olympics. ICO members are scheduled to visit the Olympic site in 2025.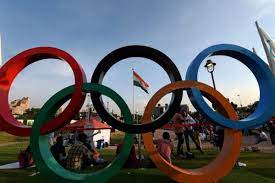 According to the news published in the indian Express, the sports Minister of russia said, "If a dream like hosting the olympic games comes true, it will be another criterion for the country's steady development. We are always open to dialogue and ready to share our experience hosting the olympic games and we have done so many times. So if a decision is taken, Russian experts will be happy to help organize the olympic games in India."
Russia also proposed friendly football match
The Russian sports Minister has also proposed a friendly football match between india and Russia. Currently, Russia's team is ranked 35th in the world and india is ranked 104th in the rankings. The sports Minister of russia is leading a Russian delegation to the international Convention Against Doping in sports in New Delhi. On Wednesday, he held a meeting with India's sports Minister Anurag Thakur. Russian Ambassador Denis Alipov was also present in the meeting.
Russia also wants to host 2036 Olympic Games
At present, the former President of Croatia, Kolinda Grabar-Kitarovic, is the head of the ioc Commission. Under his leadership, the host city will be selected for the 2036 Games. A decision on this will be taken between 2025 and 2029. russia was one of the countries that showed interest in hosting the 2036 Olympics. However, after the attack on Ukraine, russia has also been isolated in the world of sports.
మరింత సమాచారం తెలుసుకోండి: