Infinite Lockdown: Common life is in danger!!!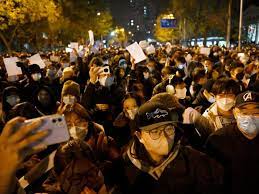 The majority of Chinese citizens do not challenge the authoritarian policies of their government. But people are now stepping out onto the streets because the time has arrived. During the presidency of President Xi jinping, this is taking place for the first time.
There is a crowd of people on the roads, police and protesters are face to face, and vehicles are jammed but the people sitting in the vehicles are also honking in unison and are mingling with the slogans of the protesters. students are standing outside colleges and schools and showing blank papers. All this is happening in china at this time because after the "Zero Covid" policy of President Xi Jinping , common life is in danger.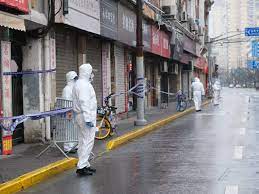 In china, considered the birthplace of the Covid virus, the rules of lockdown have not been relaxed yet. lockdown is a mentally exhausting system. lockdown has played a big role in breaking the back of the economy of many countries. During the Covid lockdown, people lost their jobs in all the countries of the world including India, businesses came to a standstill, the level of education dropped and the general public fell into a great depression.
When did the "fire" start?
All this would have continued like this if there had not been a fire in a multi-storey building located in Urumqi, a city in China. 10 people died in this accident and eyewitnesses believed that the rescue team took too long to follow the Covid protocol even at the time of relief. There has been discontent about the lockdown in china for a long time and this incident of fire really added fuel to the fire.
The Chinese people first protested against this fire and gradually the protest became anti-administration, then lockdown and then anti-government.
Thousands of people started coming out on the streets and the first candle march took place, this march itself took the form of a huge movement. The Chinese administration is making every possible effort to suppress this protest. There is talk of not giving degrees to protesting students in colleges and schools, while the videos going viral on social media are being edited.
మరింత సమాచారం తెలుసుకోండి: