You will be able to raise your full salary even sitting at home without working, this company has brought tremendous leave policy for the employees.
There are 2000 employees working in Meesho company. The company recently raised $300 million in a funding round. Now the company has come up with an unlimited leave policy for its employees under the MeeCARE program.
The dream of a salary without work in the private sector is only a dream. Even for the holidays, the employees have to roll many papads. However, there is one company that has brought a tremendous leave policy for its employees. By taking advantage of this policy, employees can take full salary without working and even sitting at home. This company is none other than the e-commerce company Meesho.
Actually, Meesho has announced a leave policy for its employees. Employees of a startup company can take a whole year ie 365 days of leave if needed. Under the policy, these holidays will be paid leave and the employee will get full salary every month. Not only this, but the employee will also continue to get PF and insurance-related benefits during the leave. The company has made this policy a part of its 'MeCare' program.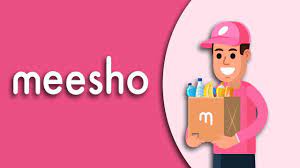 According to Meesho officials, under the new leave policy, employees will be able to take 365 days of paid leave in case of critical illness. If an employee of the company or someone close to him becomes seriously ill, then he can take advantage of this policy. Apart from this, the employee can also take leave for studies or personal work. The company said that if the employee himself becomes ill, then he will get his full salary during the leave of the year. On the other hand, if any member of the family becomes ill, then 25 percent salary will be paid for three months.
The company has made many changes for the benefit of its employees. Employees returning from long leave need not panic about their posts. The company's chief HR ashish Kumar Singh has said, when the employees come back from leave, they will be reinstated in their old posts.
మరింత సమాచారం తెలుసుకోండి: