TASMAC sale dips: Since the price hike, state-owned Tasmag liquor sales across the state have dropped by four to six per cent, according to Tasmac sources. According to Tasmac sources, liquor sales by the state-owned tamil Nadu State Marketing Corporation Limited (Tasmac) across the state have fallen by four to six per cent since the price hike.
In march this year the price of liquor was raised to 80 rupees. However, there has been little change in sales of the indian Premium Product (IMFL) Premium Range of Foreign Liquor. The price of medium sized liquor was raised from 20 to 60 rupees. At the same time the price of liquor in the normal range was increased by 50%. In the middle range, 180 ml of liquor went up by Rs. The same is in the normal range of 10 rupees higher.
Thus it is said that after the increase in the price of most medium sized liquors all those consumers have switched to normal range liquors. Distilleries supplying Tasmac want to ship premium and mid-range liquor to their higher profit margins, which is less than the normal range balance requirement. A Tasmac union leader said the decline in wholesale sales and profits was due to the shortage of ordinary liquor, which is in high demand.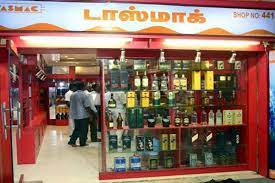 In the list of brands that each company supplies, premium liquors make up 60%. But according to the supervisors of different Tasmac stores, the sales of medium and ordinary liquor are 40% each. Premium alcohol is just 20%. On Wednesday, the supervisors of 83 Tasmac stores in the South chennai district reported in a review meeting conducted by the Tasmac district manager that sales in May were down compared to 2019 data.
As the summer season draws to a close, Tasmac sales are down. Has held meetings to boost alcohol sales. But it is noteworthy that a few years ago an order was issued that meetings should not be held to increase liquor sales. The district manager said the regular meeting was held only to get the grievances of the supervisors to explain the reasons for the decline in sales.
మరింత సమాచారం తెలుసుకోండి: