Is jyothika settled in Mumbai..!? Viral photos..!

Rumors are spreading that they have decided to settle down in mumbai as they are planning to produce more bollywood films through a 2D production company. Jyotika was one of the top ten actresses in the late 90s. She has seen a round in all languages like tamil, Telugu, Malayalam, Kannada, and Hindi. She has won numerous awards including National Award, tamil Nadu State Film Award, and Kalaimamani. She has emerged as one of the most talented actresses in tamil cinema and has a large fan base. jyothika is famous for acting with leading actors like Vijay, Suriya, and Rajinikanth in Tamil.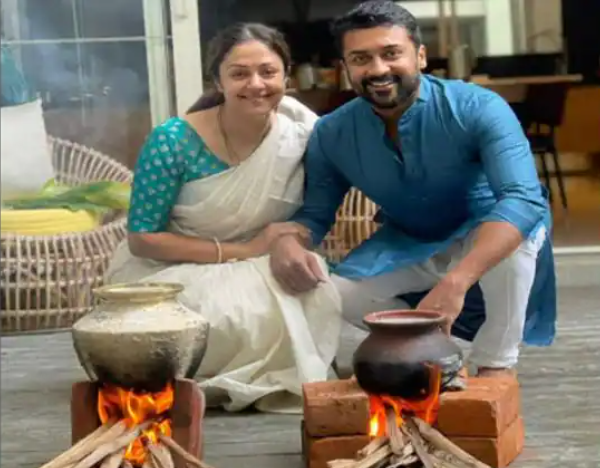 Jyothika fell in love with surya in 2006. She has acted as a couple in almost seven films such as Poovellam Ketupaar, Kakka Kakka, Perazhagan, Maayaavi, Junior, and Sillunu Oru Kadhal. The couple's children named diya and Dev. jyothika and surya have been posting family photos from time to time.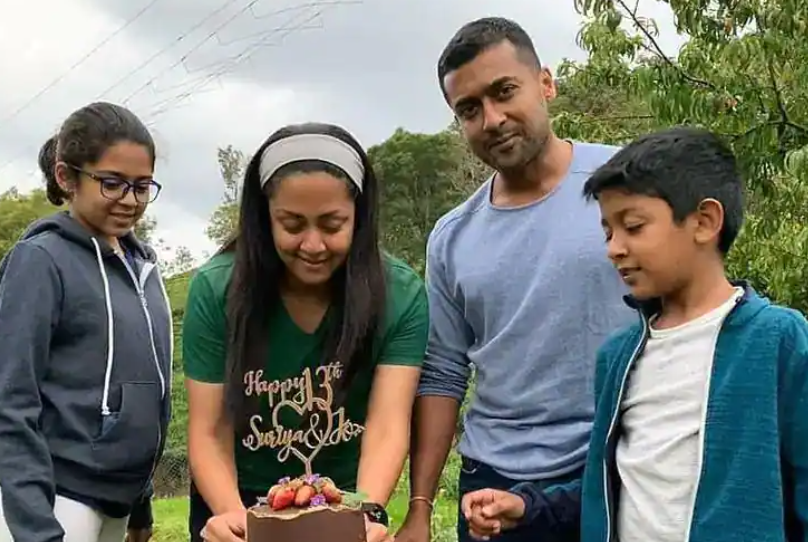 Along with this, jyothika runs a production company called 2D Entertainment along with her husband. Through this, she has given many hit films. Recently, the movie Soorarai Potru produced by them won a national award.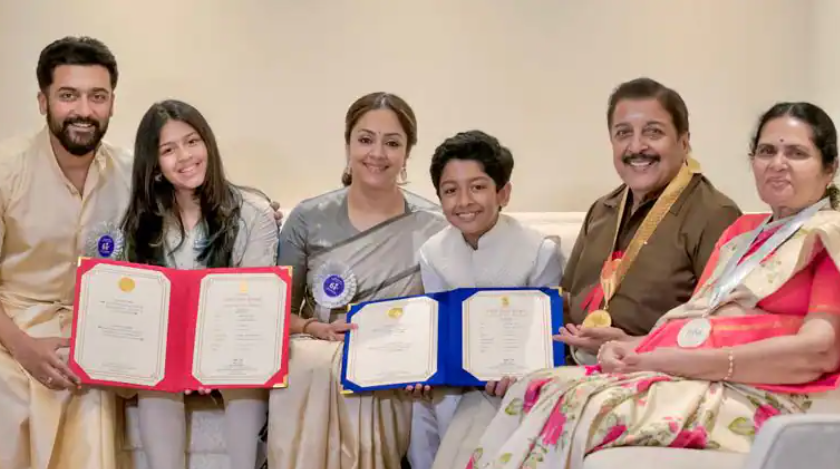 Photos of Suriya and jyothika winning awards for the film also went viral. jyothika made a re-entry in 2015 after a long hiatus after settling down with children after marriage.Later, films such as Nachiyar, Raksasi, and Chekka Sivantha Vaanam, which she starred in at the age of 36, became more popular than the films she acted in as a heroine.
This Surya-Jyotika couple, who are planning to expand their production company to bollywood, is currently making a film in praise of Soorarai Potru, which is being remade in Hindi. Besides, they are planning to produce a large number of bollywood films through a 2D production company and have decided to settle in Mumbai. The photos seen are also going viral.
మరింత సమాచారం తెలుసుకోండి: