Padma Shri Award 2023: raveena tandon used to clear vomit in the studio, told the story of becoming an actress
Raveena Tandon told in one of her interviews that her journey to become Bollywood's top actress was full of difficulties. On the eve of the 74th Republic Day (Happy Republic Day 2023), the names of the Padma Awards have been announced. In such a situation, let us tell you that there is also the name of bollywood actress raveena tandon on this list.
As soon as this news came to the fore, people started congratulating the actress. Talking about bollywood, raveena tandon made her acting debut in 1991 with the film 'Patthar Ke Phool'. However, this path to getting the first film was not easy for Raveena. At one point in time, she used to work as a sweeper on the floor of the studio.
Raveena used to clean the floor
Raveena, who did popular films like 'Mohra', 'Laadla', 'Dilwale' and 'Andaz Apna Apna', at one point felt that she could not become an actress. Raveena recently told in one of her interviews with Mid Day that she used to work as a sweeper in a studio before appearing in films. Raveena said- 'Yes, it is true. I started by sweeping floors in studios where I used to clean up people's vomit. I started assisting Prahlad Kakkar from class X.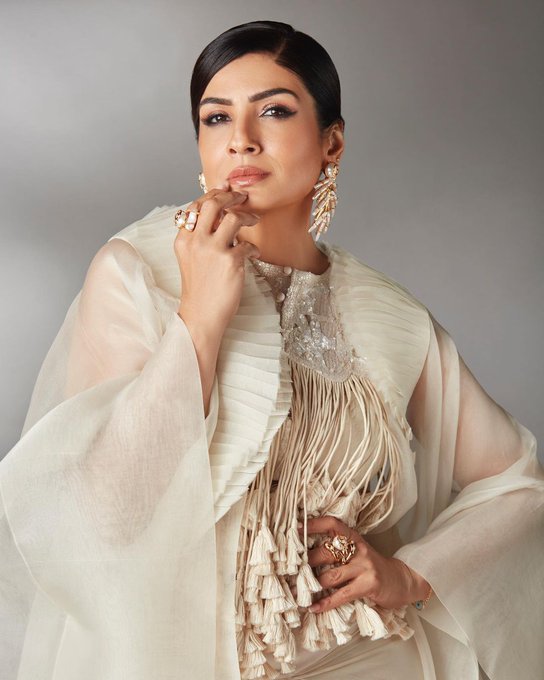 Never thought I would become a heroine
Raveena told that at that time people used to tell me what are we doing behind the scenes. You should be on the screen because that's what you were made for and I say no, no. Me and Heroine? Never... I never thought that I would become an actor.
How did the model become
Raveena told how her modeling career started. He said- 'Whenever no model used to come on Prahlad's set, he would say- call Raveena. He would ask me to do makeup and then I would start posing. I thought that when I have to do all this then why should I do all this again and again for Prahlad for free? Why not earn some money from this? That's how I started modeling. After that, I started getting offers for films. I think gradually I learned all this '.
మరింత సమాచారం తెలుసుకోండి: