Nawazuddin Siddiqui installed a CCTV camera in his wife Aaliyah's room, not given food for 7 days, lawyer's shocking disclosure
Nawazuddin Siddiqui's wife Aaliya Siddiqui's lawyer has made serious allegations against the actor and his mother. nawazuddin siddiqui installed a CCTV camera in his wife Aaliyah's room, not given food for 7 days, lawyer's shocking disclosure
The dispute between actor Nawazuddin Siddiqui's wife Zainab alias Aaliyah (Aaliya Siddiqui) and her mother Mehrunisa Siddiqui has now taken a disgusting turn. Recently, the actor's mother lodged an FIR against his wife and her daughter-in-law alia, for which alia was also questioned. At the same time, while giving her clarification, alia has made many serious allegations against nawazuddin siddiqui and his mother.
Aaliya has hired a lawyer regarding the case, who claims that nawazuddin siddiqui, along with his mother, is oppressing his client. Alia's lawyer Rizwan Siddiqui said in a recent statement, 'Nawazuddin Siddiqui and his family together are making every possible effort to get alia out of the house. First, they complained to Aaliya and now with the help of the police, they are threatening arrest.
The lawyer further said, 'Nawazuddin Siddiqui or none of his family has given food to Aaliya for 7 days. They are not giving them beds to sleep in. Even alia is not allowed to go to the bathroom to take a bath. Not only this, they have even installed CCTV cameras in my client's room. Bodyguards are stationed 24 hours outside his room.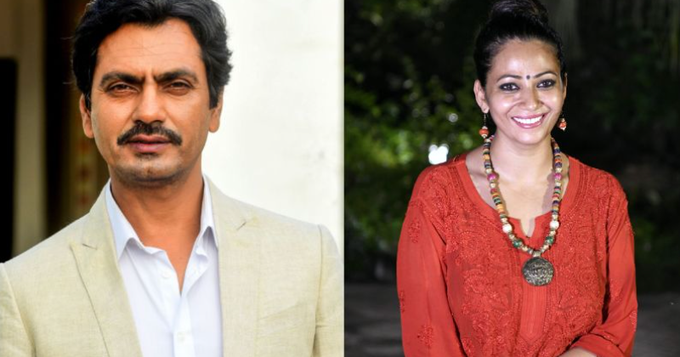 Advocate Rizwan further said, 'Now when I am disclosing this, they will try their best not to meet him but I along with my team have somehow taken his sign. We will file a complaint against nawazuddin siddiqui and his family. Let us tell you that earlier Aaliya also made similar allegations against the actor's family. In a recent interview given to E-Times regarding the matter, Aaliyah had said, 'I am not allowed to go to the kitchen, I have made the living room sofa my bed. My friends send me food and they are not even allowed inside the house. I am afraid to go to the gate to get food, I am afraid that what will happen if they close the door behind my back?'
మరింత సమాచారం తెలుసుకోండి: