Abhinav-Rubina: love happened, at first sight, then after marriage, the matter reached divorce, the relationship was saved like this at the last juncture
Rubina Dilaik and Abhinav Shukla are popular celeb couples. Both were tied in the bond of marriage on this day in the year 2018. In between, there were many ups and downs in their relationship and the situation had reached divorce. But then both acted wisely. The two participated together in the tv reality show 'Bigg Boss 14' and during this time their grievances were overcome forever.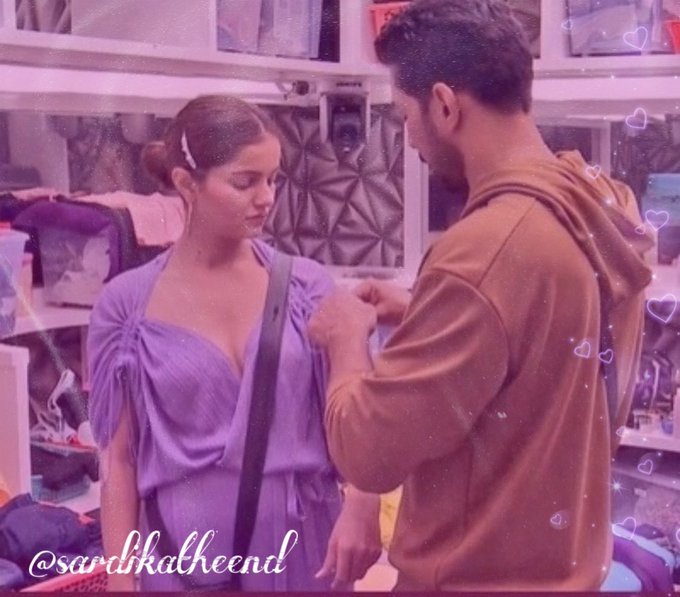 The lovers of this beautiful couple often want to know their love story. After all, how did the two meet and how did they give heart to each other? So today we tell you their love story...
Rubina and Abhinav Shukla met during Ganpati Puja at a common friend's house. When Abhinav saw Rubina for the first time, he was stunned. He had said in an interview, 'When I met Rubina for the first time during Ganpati Puja at a friend's house. I could not take my eyes off her as she was looking very beautiful in the saree.
He said that usually, we have a habit of seeing girls in western clothes. Meanwhile, when a girl wears a sari and looks very beautiful in it, then she does not lose sight of herself. In 2015, both of them started dating each other.
Abhinav had commented on a photoshoot of Rubina to take the matter further. Abhinav commented on Rubina's photoshoot and said that he wants to do a photoshoot of Rubina. But, who initiated love? During a media interaction about this, Rubina had said, 'She was the one who took the initiative in the matter of love because her heart understood that this relationship would go far.
Rubina had said, 'Whatever you think or imagine about love, it was the same. That's why I didn't want to lose them. Diamond is tested only by the jeweler. I didn't want to lose this diamond. So I tried to get this hero. So, I took the initiative.
In an episode of the reality show 'Bigg Boss 14', Rubina revealed that the two had a lot of differences over things. For this reason, both of them decided to separate. When both of them went to the 'Bigg Boss' house, their relationship was going through difficulties. But, even after this, both of them did not let anyone know that everything was not going well between them.
Both stood firmly by each other in the show. During this, they gave more time to each other and tried to understand better. The effort paid off. Their grievances were overcome and a beautiful couple was saved from breaking up
మరింత సమాచారం తెలుసుకోండి: