Actors like Anil Kapoor, varun dhawan, kiara advani, Neetu Kapoor, Maniesh Paul and Prajakta kohli are in important roles in the film 'Jug Jug Jio'. It is directed by raj Mehta, while produced by dharma productions and Viacom 18 Studios. The film is getting very positive response from critics and audience.
Varun dhawan and kiara Advani's much-awaited film 'Jugjug Jio' is going to release in theaters on june 24. There is a tremendous positive response about this. Many film critics have given it up to four out of five stars, describing it as a family entertainer. The film is full of emotion, humor and drama. Not only this, everyone is also praising the performance of the film's starcast Anil Kapoor, varun dhawan, kiara advani, Neetu Kapoor, Maniesh Paul and Prajakta Kohli. Made under the banner of dharma productions and Viacom 18 Studios, this film may be boycotted by some people on social media, but a large number of people are also liking it.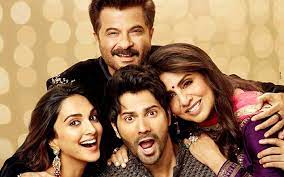 Senior film critic Taran Adarsh, giving the film four out of five stars, writes, "Now some good news has arrived. Jugjug jio is a family entertainer film. There is a balance of drama, humour, emotion. Especially in the second half, there is such a tremendous emotion that the audience will enjoy it. It certainly attracts a large number of families. director raj Mehta has done a good job again. Earlier, his brilliant work has been seen in the film Good Newwz. This time also he has not disappointed the audience. Their execution is simple, but effective. All the actors have given a stellar performance. You can watch this film with your family and friends.
Umair Sandhu, a member of the Overseas Censor Board, has praised the film 'Jugjug Jio' a lot after watching it. He gave the film 3.5 out of five stars. With this, it is written on Twitter, "The film Jugjug jio is definitely going to be a hit. Smart writing, scintillating humor and touching emotions are the three pillars of this great film. The fourth pillar is the acting performance of the film's cast. Best family entertainer film of the year 2022. It has completely won its title and will give good news to the investors. It is adorned with honest and remarkable acting performances from Anil Kapoor, varun dhawan, kiara advani, Maniesh Paul. Full paisa vasool family entertainer film.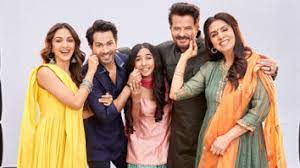 Film critic shivam Talreja, who distributes indian films in the US, has also given the film 'Jugjug Jio' three out of five stars. He wrote, "The most entertaining film ever since the corona pandemic. beautiful song, great performance. The pairing of varun dhawan and kiara advani has done wonders. Maniesh Paul's comedy looks amazing. Anil ji and Neetu ma'am are also looking very good. It is expected that the film will do well in the United States." Film critic Rohit jaiswal writes, "A complete family entertainer. It has fierce emotion with tremendous comedy. Humorous scenes will be seen one after the other. A beautiful film has been made.
Himesh Mankad has written for the entertainment website Pinkvilla, "The film Jugjug jio is a full on package with drama, emotion and comedy, which entertains the audience tremendously. There are some drawbacks in the film too, but if the ending is good, all is well. At the end of the film, everyone walks out of the theater with a smile on their face. It is an entertaining film, in which the cast has given incredible performances. The music is top notch, which adds to the story. In the second half, everyone is forced to dance on the song 'Nach Punjaban'. The story of the film is original and absolutely fresh." Here the film has been given 3.5 stars out of five.
మరింత సమాచారం తెలుసుకోండి: