This is not the first time..!? Vijay in a cameo role in Bollywood?

Atlee is directing the movie 'Jawan' with the badshah actor Shah Rukh Khan, the official title of the movie has been released recently. Lady Superstar will be paired with SRK in the film. It has been rumored that actor rana daggubati will be playing the lead role in the Shah Rukh Khan starrer Jawan. The latest news is that Thalapathi Vijay and actress deepika padukone will be seen in a cameo role in Shah Rukh Khan's Jawan.
No official announcement has been made about this, however, the news that Vijay is all set to play a cameo role in the film has made his fans happy.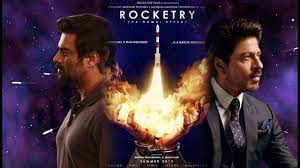 Also, Shah Rukh Khan has acted in a cameo role in many films so that you can see and enjoy him on screen again and again. Shah Rukh Khan has played a cameo role in madhavan starrer Rocketry: The Nambi Effect.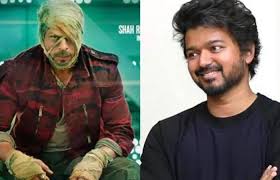 Shah Rukh Khan has made a special appearance in 'Lal Singh Satta' starring aamir khan and naga Chaitanya, 'Brahmastra' starring Ranbir Kapoor, and 'Tiger-3' starring salman Khan.Actor madhavan had recently praised Shah Rukh Khan for not getting paid for his role in 'Rocketry: The Nambi Effect. Pre-production work on Shah Rukh Khan's 'Pathan' is currently underway, followed by work on 'Jawan' in Hyderabad.
మరింత సమాచారం తెలుసుకోండి: