Urfi Javed: When Chahat Khanna commented on Urfi's clothes, the actress got angry, and said- two ex-husbands like you...
Urfi Javed often blows people's senses with her different dressing sense, along with she is also known for her impetuosity. Urfi, who started her journey on TV, is a social media sensation today, she does something new every time that everyone is surprised. Because of this, many times apart from the users, she also comes under the target of some celebrities, but she gives a befitting reply to everything and stops speaking to those who troll her. Recently, Urfi was seen in a yellow bikini dress on the streets of Mumbai. On which Chahat Khanna made such a comment, Urfi felt very bad and she got angry with the actress.
Chahat Khanna shared the picture of Urfi Javed in a yellow bikini dress on her instagram story and also wrote- "Who wears this? That too on the road, means if anyone takes off her clothes, the media will make her a celebrity. ?"
Urfi did not like Chahat Khanna's comment in this way and took a screenshot of the actress's insta story and shared it with her insta and not only this, Urfi has shared many pictures of Chahat one after the other. Sharing the first screenshot, she wrote- "At least I don't buy followers! Also if you do your homework, I went there for an interview, I was dressed for an interview, so that has nothing to do with you." No, you are just jealous that they (paparazzi) are not covering you even after paying the money.
Apart from this, Urfi further wrote - "Chahat Khanna does anything on this earth, you have nothing to do with it, why didn't you upload this story for Ranveer Singh? Shows your hypocrisy. See I did your two divorces. You didn't judge me for this, nor did you judge me for dating guys younger than you, so why are you judging me?"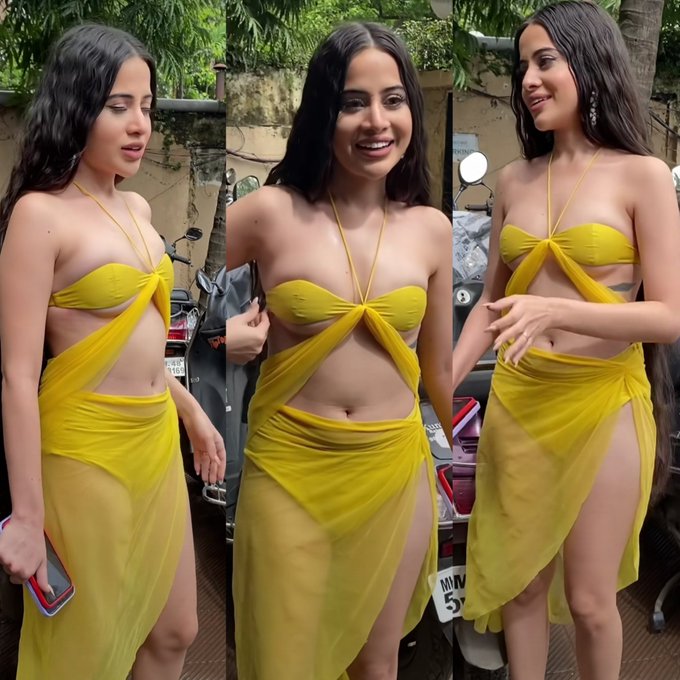 Urfi Javed did not stop here and shared another picture of Chahat Khanna in which she is seen wearing backless. Sharing this picture, she wrote- "So are you allowed to post such pictures on social media for the whole world to see? Apart from this, while sharing the next story, she wrote - At least I earn my own money." ...not living on the elimination of her two ex-husbands. Chahat Khanna I am not coming to judge you on how you live your life. Urfi further wrote – I don't understand what is the problem with these aunties.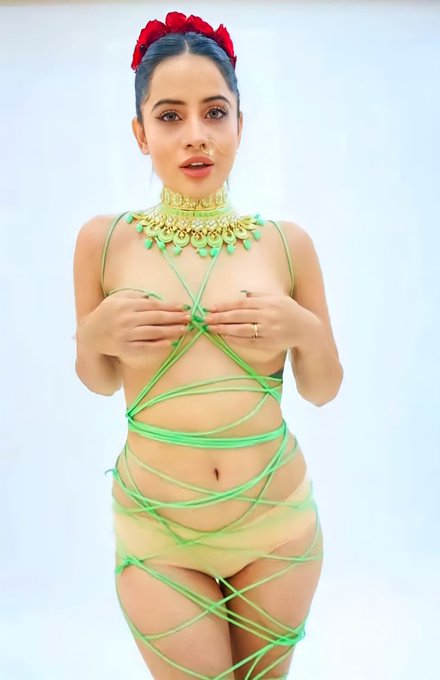 Let us tell you that Urfi has more than 3 million followers on social media but every single picture of her creates a sensation. At the same time, Chahat Khanna also has 3.5 million followers. Urfi Javed shared a screenshot of a post by Chahat Khanna and wrote on it highlighting the number of likes – 3.3 million followers and 9 thousand likes!!! very nice! You know what I mean ;) Chahat Khanna yahan se tum jao your 2-minute fame!!
Urfi often speaks boldly on many issues. Be it her personal life or her opinion about religion. Even before this, there has been a lot of heated debate from Kashmera Shah to Sussanne Khan's sister Farah Khan.
మరింత సమాచారం తెలుసుకోండి: