Brahmastra: Shiva-Shiva .... why alia was seen repeating Ranbir's name every time in the film, ayan mukerji himself told the reason
Ranbir Kapoor and alia bhatt starrer Brahmastra continue to do well at the box office. The film is getting mixed responses from the people since its inception. On one hand, while some people are liking this film very much, many have many complaints about the film. Since the release of the film, various types of memes are becoming viral on social media. Meanwhile, a video is becoming increasingly viral on the internet, in which a girl is seen copying the character of alia in the film Brahmastra.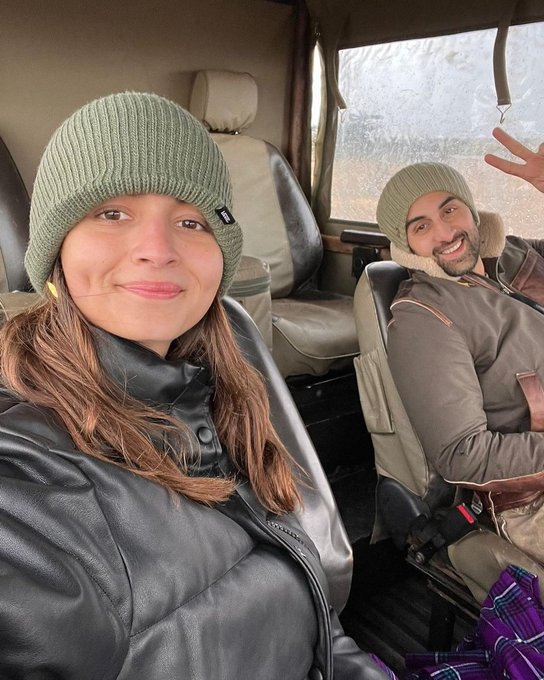 In the video, the mimicry artist jokes about how the actress' character Isha has only named shiva (Ranbir Kapoor) throughout the film. Meanwhile, now the reaction of actress alia herself has come to the fore in this video. The actress told that she did not feel bad after watching this video, but she was very happy with this video.
Talking to a website about this, the actress said, "This is one of my favorites. There is a girl, chandni has copied me very well. She has made an alia Brahmastra meme, in which she is my voice. talking about and she is fantastic."
At the same time, the director of the film ayan mukerji also gave the reason for Alia's name of shiva repeatedly in the film. During this, explaining the reason behind Alia's dialogues, Ayan said, 'People are making fun of it. But when I talk, I often take people's names, this is my habit.
That's why this habit of mine got reflected in the script and also in the film." At the same time, actor ranbir kapoor told that the team Brahmastra has a group called 'Brahmastra Feedback', where everyone gets feedback, memes, and criticism. Shares and makes fun of himself. Ranbir said that they all enjoy the process, as this kind of discussion only happens when a film becomes a part of pop culture.
Ranbir Kapoor said, "We want to tell the audience that alia and I always keep asking Ayaan 'Dude, her name is Isha, my name is shiva, do we have to keep saying this?' But Ayaan takes special care that when someone is in love, he should enjoy taking the name of the person he loves. Ranbir and alia also clarified that they are not like that in their real lives. He gets worried if someone calls him by his name because he thinks he has done something wrong. Talking about the film, Brahmastra, which was released on september 9, also stars Mouni Roy, amitabh bachchan, Nagarjuna, and Shah Rukh Khan in pivotal roles.
మరింత సమాచారం తెలుసుకోండి: