trisha krishnan
is incredibly busy right now promoting Ponniyin Selvan, the highly awaited film she is working on. In the Mani Ratnam-directed film, Ilaiya Piratti Kundavai, which is based on
kalki
Krishnamurthy's epic novel of the same name, the well-known actress portrays the beloved role. Audiences have taken notice of Trisha's several appearances as the Chola princess in the movie. The stunning actress talked candidly about finishing her appearance for the
movie
in a recent interview.
For Trisha's role Kundavai, they reportedly tested more than 50 different appearances. "You guys have only seen a few of Kundavai's movie-related outfits. For the
movie
, we tested about 50 different looks and ultimately chose to use about 30 of them. We later selected the top 10 looks from that list, and
mani ratnam
sir made his film-related decisions from those. The style crew, led by Eka Lakhani and her team, deserves full credit for creating my looks, the actress stated.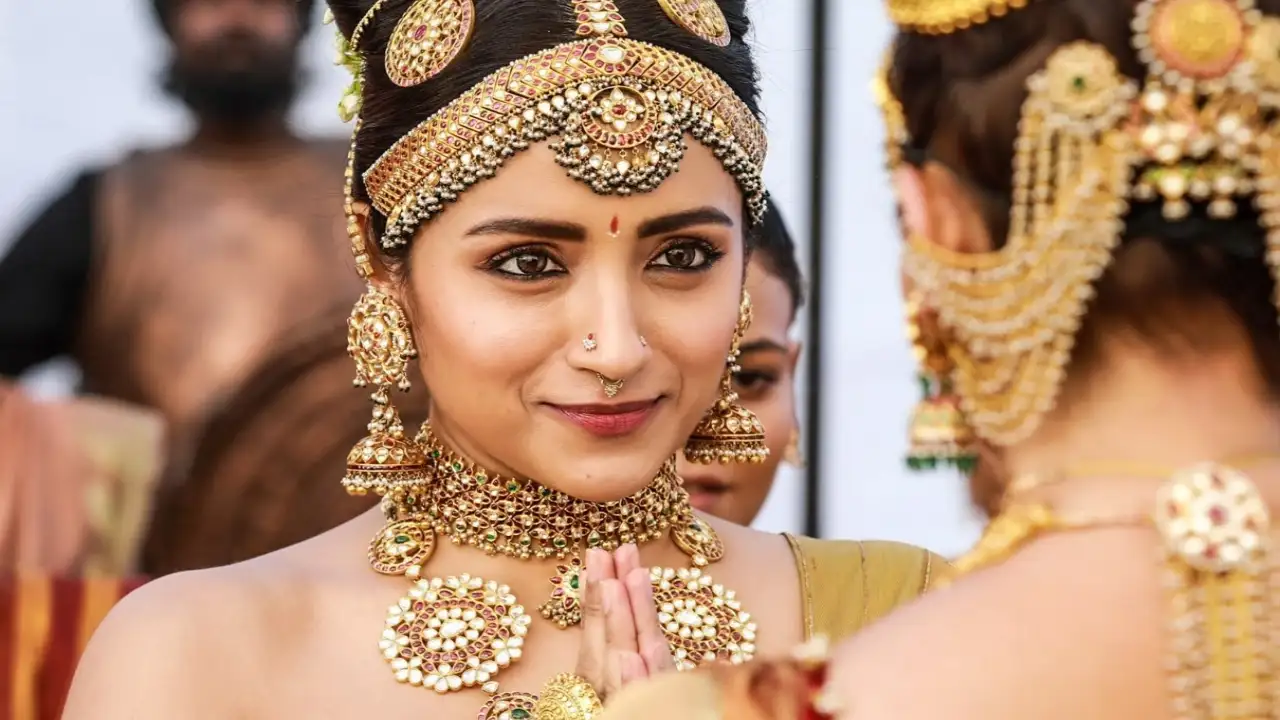 Regarding
trisha
Krishnan's involvement in Ponniyin Selvan, she plays Kundavai Devi, the princess of the Chola dynasty known as the Ilaiya Piratti. She is Vanthiyathevan's
love
interest and the sister of Aditya Karikalan and Arumozhi Varman. According to legend, Kundavai was a courageous and intelligent woman. Initially, a number of well-known actresses were considered for the part, including Nayanthara and
anushka
Shetty. However,
trisha
ultimately joined the cast to play Kundavai in Mani Ratnam's visionary production.
మరింత సమాచారం తెలుసుకోండి: