Fans worried after seeing deepika padukone without a wedding ring, and speculations of a breakup intensified
Recently, actress deepika padukone was spotted at the mumbai airport, where fans got worried after not seeing the wedding ring in her hand, which has fueled the speculations of a breakup. 
The power couple of B-town deepika padukone and ranveer singh are known for their great chemistry and their caring nature towards each other. From onscreen to offscreen, the duo rules the hearts of the fans. However, these days there are reports that something is not going well between the two, in such a situation, the fans of the couple have become a little disappointed. Meanwhile, the actress was spotted at the mumbai airport, where netizens got upset after not seeing her wedding ring in her hand and now the rumors of things not going well between the two have intensified. First of all, know that the love between the two blossomed after the romance in the film 'Goliyon Ki Rasleela-Ramleela'. Their sizzling chemistry had made the fans crazy, after that when ranveer singh announced his and Deepika's marriage, their fans' happiness knew no bounds. After this, the couple got married on 14-15 november 2018 according to Sindhi and Konkani customs.
Now, for the past few days, there are rumors that something is not right between Ranveer and Deepika. Amidst rumors of separation, deepika was spotted at the mumbai airport. During this, deepika looked gorgeous as ever in her casual look. She also posed for the paparazzi with her cute smile. However, netizens noticed that deepika was not wearing her wedding ring, which she usually wears. Now the news of deepika and Ranveer's separation has intensified.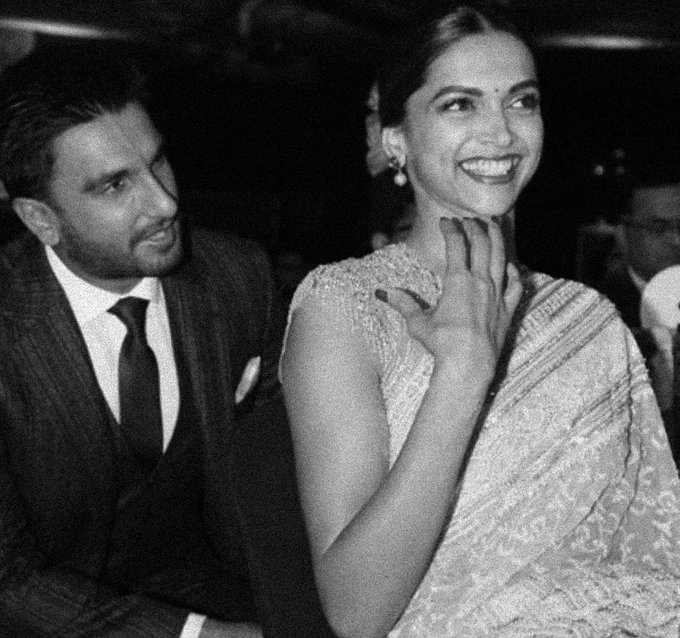 The news of deepika and Ranveer's separation intensified when a twitter user made a tweet about DeepVeer. This tweet became quite viral on social media, after which the fans of this hot couple got worried. The tweet read, "Breaking! All is not well between Ranveer and Deepika!!!"
Was that he and deepika have been together for ten years and he respects her a lot. Talking about whether they will be sharing screen space, Ranveer reacted positively and said, "Touchwood, we met and started dating in 2012, so in 2022, deepika and I will get together for ten years." Years have passed. I have nothing but the utmost respect for him and I admire him immensely.
I have learned a lot from him in my personal life as well. There is a sweet surprise for all. You guys will see us together very soon. She is one of the best things that happened to me and I am so grateful to have her in my life."
మరింత సమాచారం తెలుసుకోండి: