Kajal Aggarwal has made it known that she will stop acting once her present projects are finished. She also made it plain that she won't resume performing for any cause or circumstance. She made it apparent that she would be preoccupied with business. So what prompted Kajal to make such a snap judgement? She had the option to resign in 2016, when she revealed a number of failures and received harsh criticism. She is currently at the pinnacle of her fame and profession, nevertheless. Why has her market value multiplied by ten now?
Kajal has utterly avoided both the actor and the
movie
about whom we previously reported in 2016 that he was causing her problems. She gradually recovered in 2017 with a string of
box office
successes. However, it is now being said that Kajal has called it quits due to that actor's problems once more. That actor knows certain
people
in politics, and Kajal is well aware of his abilities.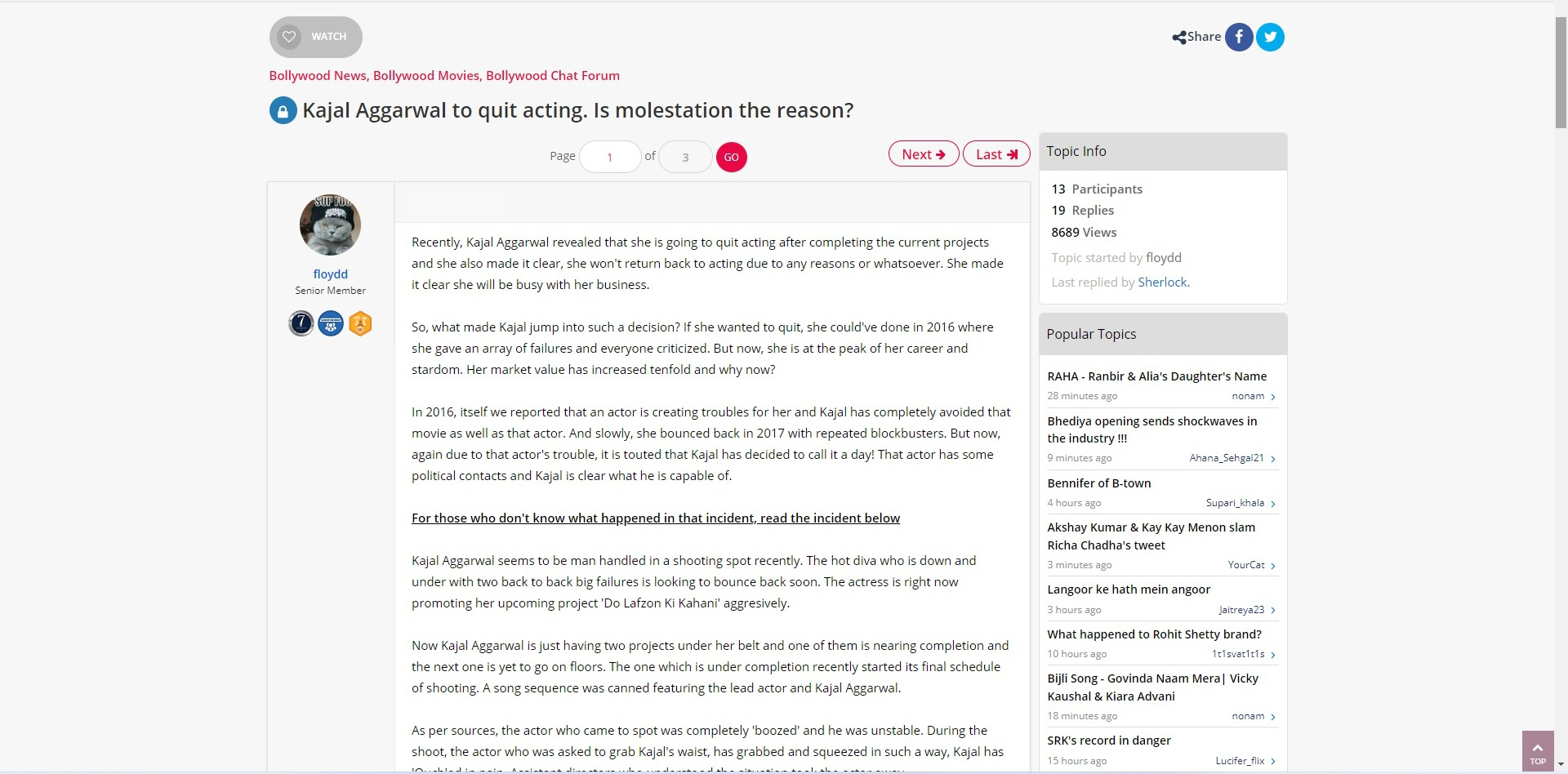 Now, after all these years, the topic of discussion has came again. As you can see the proof above, a leading
bollywood
forum has brought the topic and once again it has been the hottest
social media
discussion.
మరింత సమాచారం తెలుసుకోండి: