Reel to Real Jodis of Kollywood..!?

In this collection, we can see celebrities who have become real couples in kollywood like ajith - Shalini, surya - Jyothika, and sneha - Prasanna. There have been many cases where actors and actresses who act as couples in cinema fell in love in real life and got married. Gautham karthik - manjima mohan is the new couple to join the list.
Both of them acted as a couple in Devarattam. During the shooting, karthik -Latest Updates, Photos, Videos are a click away, CLICK NOW'>gautham karthik fell in love with Manjima and first confessed his love. Manjima accepted Gautham's love only after two days. This couple, who had been in love for about 3 years, got married today. In this case, we can see in this collection the celebrities who were similarly reel couples and became real couples in kollywood earlier.
Ajith-Shalini:
When it comes to kollywood romantic couples, the first thing most of us remember is Ajith-Shalini. Both of them fell in love when they acted in Amarkalam. Then they got married in april 2000. The couple has a daughter named Anoshka and a son named Advik.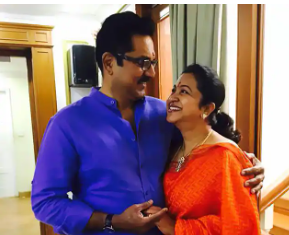 Radhika - Sarathkumar:
Actress radhika and supreme Star Sarathkumar acted as reel couple in Namma Annachi and Suriyavamsam. Both of them got married in february 2001. The couple has a son named Rahul.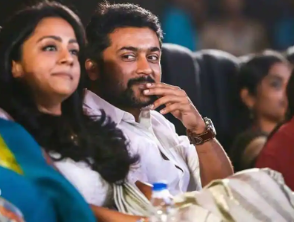 Surya - Jyotika:
Suriya - jyothika is one of the most celebrated kollywood couples. jyothika has acted in 7 films opposite Suriya. Their romance blossomed when they starred in gautham Menon's Kaaka Kaaka. In september 2006, the couple got married.

Sneha - Prasanna:
Sneha is known as the queen of Smiles by kollywood fans. She fell in love with actor prasanna and got married in May 2012. love blossomed between sneha and prasanna when they acted in the film Achamundu Achamundu. The couple has 2 children.

Arya - Sayyeshaa:
Actor arya and actress Sayyeshaa got married in march 2019. Both of them have acted as a couple in films like Ghajinikanth and Teddy. love blossomed between them when they acted in Ghajinikanth's film.

మరింత సమాచారం తెలుసుకోండి: