These days neutral or nude tone makeup is very much in trend. After seeing the beautiful looks of the actress, girls are also very fond of this makeup. If you want to do nude tone makeup then it is important to keep some things in mind. So that you get the right look and look beautiful even with less makeup. Nude makeup can be tried from night parties to day functions. Just apply these things together. So let's know how you can look even more beautiful by doing nude makeup.
Whenever you want to do nude makeup, buy eyeshadow and lipstick keeping in mind your skin tone. Brown shade eyeshadow and pink shade lipstick will look very beautiful for a nude tone. These days the season of weddings is going on. If you want to do nude tone makeup at the night party. So use a little shimmer with the eyeshadow. It will look very beautiful and will make your eyes pop in the night lighting. Add shimmer with an eyeshadow in a brown shade that matches your skin tone. Also, you can choose the lipstick as glossy or matte as per your choice.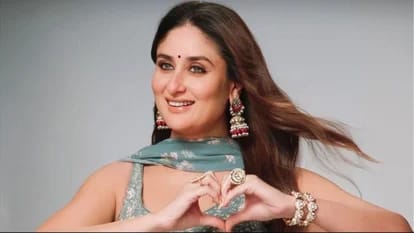 If you are attending a special occasion in the light of day. So to make your nude tone makeup special, apply winged eyeliner. It will accentuate your eyes and make them look beautiful. Also, create a natural beauty by applying a highlighter only on the cheekbones.
If you are preparing to attend a disco party or christmas party by wearing a western dress. So highlight your base. Make your skin beautiful by applying a glittery base. Along with applying bronzer for eye makeup and enhancing the beauty with orange shade lipstick. Nude shade makeup done in this way will make you beautiful.
మరింత సమాచారం తెలుసుకోండి: