After the surprise superhit result of his horror comedy Anando Brahma, director Mahi V Raghav has teamed up with Megastar Mammootty for the biopic of former Andhra Pradesh Chief Minister YS Rajasekhara Reddy, in Yatra which has released today amidst huge expectations. Here's team AP Herald's exclusive first on net Yatra first report.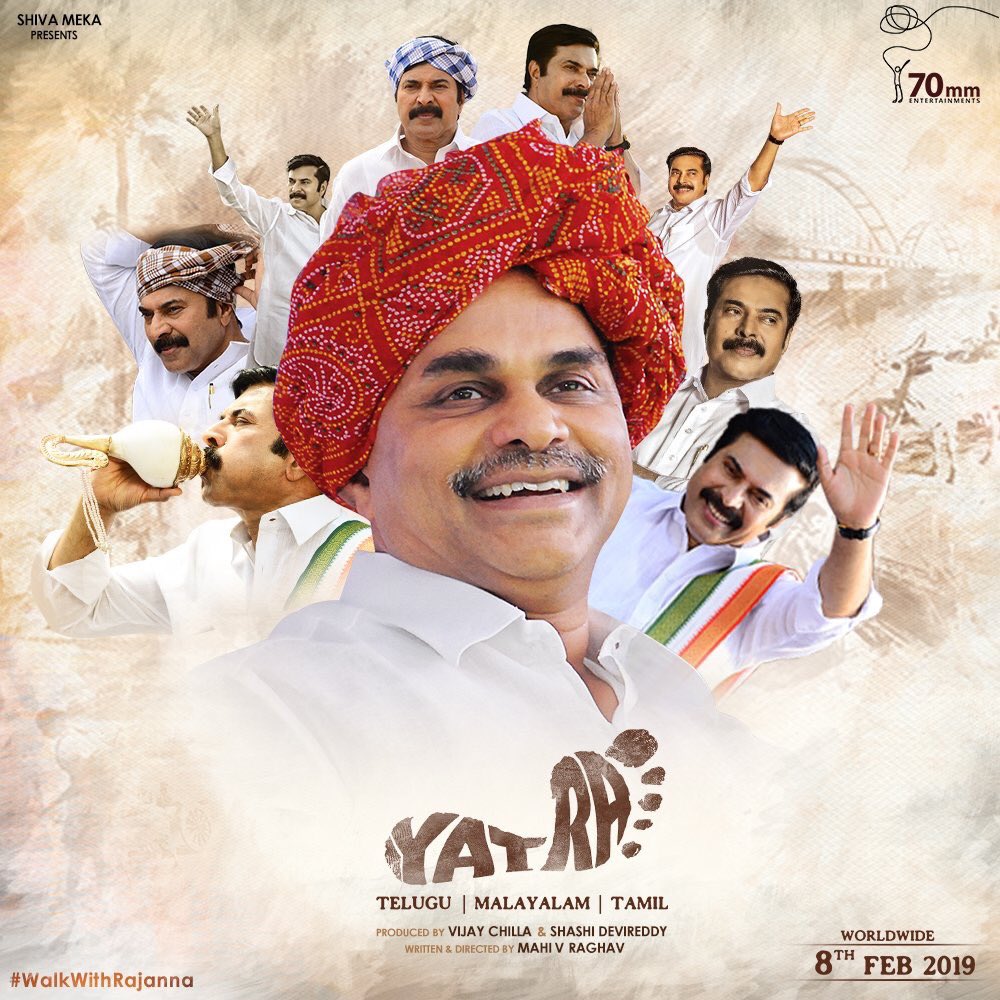 Yatra starts with YSR's Promise to the daughter of a politician and then begins his political activities, and mission to learn public problems. He then announces the historic padayatra, even after getting health issues, remembers his father's inspiring words, continues Yatra and wins 2004 elections. The movie ends with YSR taking oath as CM, followed by a glimpse of real visuals of YSR's death and culminates with YS Jagan speech.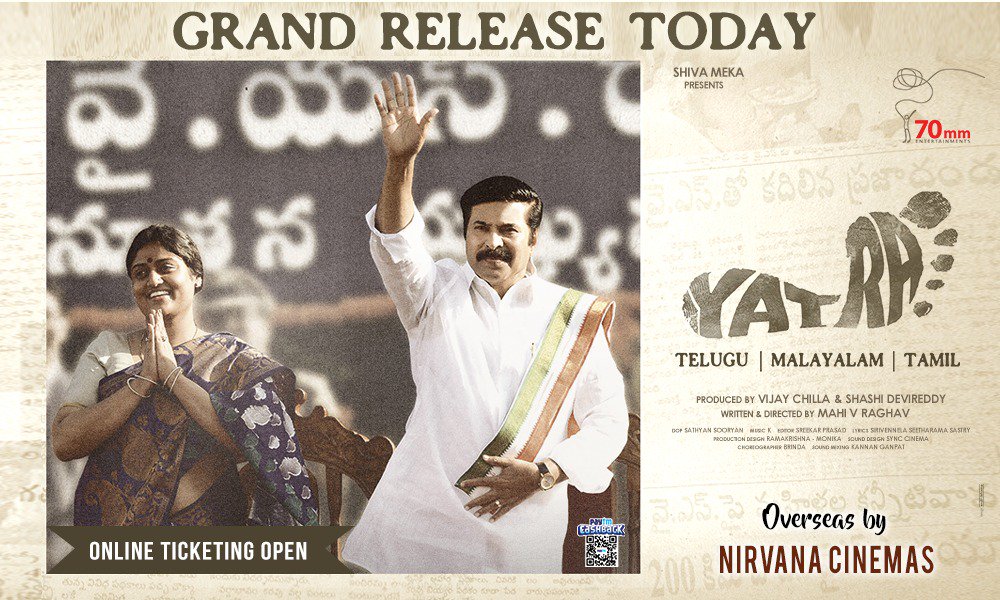 Mammootty has delivered an impressive and natural performance with the right mix of subtlety and power at right places and is well complemented by all the supporting characters, and shoulders the movie's screenplay with his mighty persona totally a replica of real YSR. With stunning background score by K and Sathyan Sooryan's visuals, Mahi V Raghav has weaved an interesting screenplay for the story of one of the historical journeys and the movie ends as a must watch biopic. But the movie is more of a YSRCRP showreel than Rajanna's Biopic. The first half is dead slow. 
మరింత సమాచారం తెలుసుకోండి: