The bjp at the center will run. I will oust narendra modi under any circumstances. I will raise the slogan at the national level. I will lure the people out. I will lead the parties with me ... all these were said by the telangana chief minister kcr and he uttered solemn texts. Political leaders are expressing many doubts about the steps being taken afterwards. In order to fight the Modi government at the Center, congress needs to stand by any regional party.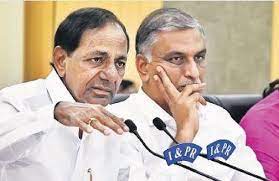 This is what all the regional parties are saying. That is why there are small differences with the congress ... despite the controversies, .. we are moving forward hand in hand with the congress with the determination to fight for the Center. However, when it comes to kcr, the argument that he is thinking in one way or another is being heard internally. Currently, large-scale non-BJP parties are holding consultations regarding the state elections.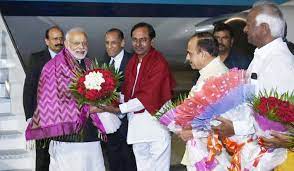 Without the congress .. alone .. these parties are not in a position to move forward. Therefore .. whether they oppose the bjp ... whether they want to teach Modi a lesson in the right way .. they have almost decided to stick together. But kcr is lagging behind somewhere in this strategy. Saying that has nothing to do with Congress. Even if he tries to rally all the other parties .. intellectuals say that it is also going one step forward and one step back.
Now West bengal cm mamata banerjee has decided not to attend the meeting organized in delhi today for the selection of the Presidential candidate on behalf of the Opposition .. kcr has decided. It was also decided not to send anyone on behalf of the party. It seems that he made this decision out of dissatisfaction with the lack of result in Corona asking mamata not to invite congress to this meeting. With this, it seems that there was a big obstacle for the anti-BJP alliance in the beginning .. With the decision of kcr .. bjp is left to gain .. they say. And we have to see what happens.
మరింత సమాచారం తెలుసుకోండి: