The number of people killed in kerala as a result of rain-related incidents has grown to 27. Due to low pressure in the southern Arabian Sea, kerala was hit by widespread rainfall last week. Last Friday, heavy rains pelted the state as the low pressure system deepened. Heavy rain will fall across the state, from trivandrum in the south to Kasaragod in the north. The state is inundated as a result of the constant rainfall.
Thiruvananthapuram, kottayam, Idukki, Pathanamthitta, and kollam are the worst-affected districts. In contrast, the monsoon rains have wreaked havoc on neighbouring areas. The majority of areas in all districts have been flooded. The floods have impacted tens of thousands of people. To save them, the army, the National Disaster Rescue Force, and the fire department are working jointly.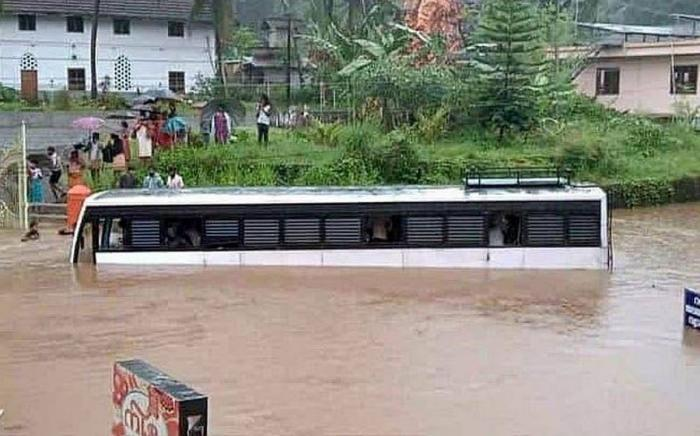 Boat and helicopter rescue operations are underway. The state's rivers have all been inundated. Many areas near the river have been flooded. Submerged waters resemble major freeways. Due to the inundation of buses, all traffic was entirely halted. Yesterday, heavy rains triggered landslides in Koottingal, Kokkaiyar, and

Kottayam district along with Idukki.
In the muck, several of the buildings were swept away. The number of people who have died has grown to 23. In addition, four additional persons were murdered as a result of rain and flooding. This raises the total number of people that have died to 27.
మరింత సమాచారం తెలుసుకోండి: