It has been a matter of dispute between the Governments of tamil Nadu and kerala that tamil Nadu is not getting its due share from the Siruvani Dam which supplies drinking water to the coimbatore district of tamil Nadu. Drinking water is being supplied to the Corporation of coimbatore through the Siruvani, Billur and Azhiyar schemes. The chief minister of tamil Nadu, M.K. stalin has recently written two letters to the kerala Chief Minister. minister KN Nehru, who was in coimbatore recently, had accused the kerala government of not providing adequate water from Siruvani.
In a letter dated june 19, stalin had said that the kerala chief minister should order the concerned authorities to upgrade the water storage of the Siruvani Dam to its full capacity. The water supply to the Siruvani Dam has been increased following a letter from the tamil Nadu chief minister, according to the Drinking Water Drainage Board. Responding to the tamil Nadu Chief Minister's tweet, kerala chief minister Binarayi Vijayan said that maximum discharge water is provided. Soon the chief minister had replied that we would discuss the next phase through a level meeting.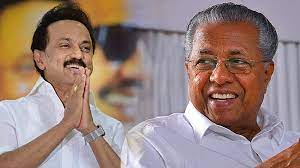 MK stalin responded, "I look forward to discussing and resolving issues with a sense of cooperation and camaraderie." We will ensure that the two states grow together, "he said. 
What is the response of Kerala?
The small business agreement was signed in 1973. But the dam had already been built. The dam is weakened as the canals are severely damaged. That is why water cannot be stored at full capacity. Leaks occur in many places. We are going to duly inform the government of tamil Nadu.
But we are providing water regularly. So far 1.15 TMC water has been supplied. The scheduled 1.30 TMC will be delivered by the end of June. There is no benefit to kerala from the Siruvani Dam. The Siruvani Dam is the only source of drinking water in Coimbatore.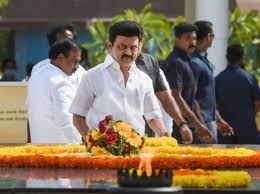 The meeting of the Joint Control Board regarding the Siruvani Dam has not been able to convene for the last two years due to the corona. This meeting will be held as soon as possible. Then these divorces will be resolved through negotiations.
మరింత సమాచారం తెలుసుకోండి: