PM Modi's response on Agnipath Protest???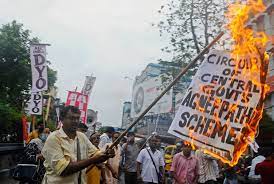 Protests are going on in many states of the country against the Agnipath scheme. Very worrying pictures have also come out about this performance from many cities. Meanwhile, PM narendra Modi, who arrived on monday to participate in a program, made a big deal without mentioning the Agnipath scheme. Speaking at the event, he said that the reforms may be unpleasant temporarily but are beneficial over time. He further said that only the path of reforms can take us towards new goals and new resolve.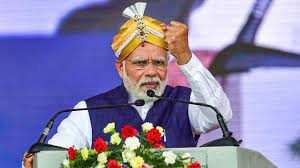 The Prime Minister's remarks assume significance in the backdrop of widespread demonstrations against the new scheme 'Agnipath' announced by the Center for recruitment in the Armed Forces. However, he did not directly mention the movement against the Agnipath scheme. Even PM Modi has not commented on the violent demonstrations against this scheme. media also gets involved in it because of its TRP compulsions."
Underlining the achievements of the "double engine" government and the pace of development under it, the prime minister sought blessings from the people of the state and described it as "the biggest strength". prime minister Modi in his address in Bengaluru said, "The path of startup and innovation is not easy and taking the country forward on this path for the last eight years was not easy either. Many decisions and reforms can be temporarily unpleasant, But with time the country will realize their benefits."
మరింత సమాచారం తెలుసుకోండి: