Maharashtra MLAs in 5-star hotel..! How many lakhs does it cost?

With the current political crisis in maharashtra, it has been reported that 70 rooms have been booked at the Star Hotel for disgruntled MLAs in the state. In maharashtra, the bjp and shiv sena met in a joint election. But after the election, the shiv sena, which has 56 MLAs, broke its alliance with the 106-member bjp and formed an alliance with the congress and a few other parties to seize power.

In the wake of the political crisis in maharashtra over the past few months, it seems that some disgruntled shiv sena MLAs are now raising the banner against the government. It has been reported that 40 disgruntled MLAs are currently staying at the Star Hotel in guwahati, Assam, and millions are being spent on them.
In the first instance, the disgruntled MLAs were lodged at a hotel in Surat, a BJP-ruled state. Since then they have been staying at the Star Hotel in guwahati, the capital of Assam, another BJP-ruled state. It has been reported that 70 rooms have been booked for seven days for disgruntled MLAs at the Radisson Blu Star Hotel in Guwahati. If the rent for this room is Rs 8 lakh per day, it will cost Rs 56 lakh for 7 days.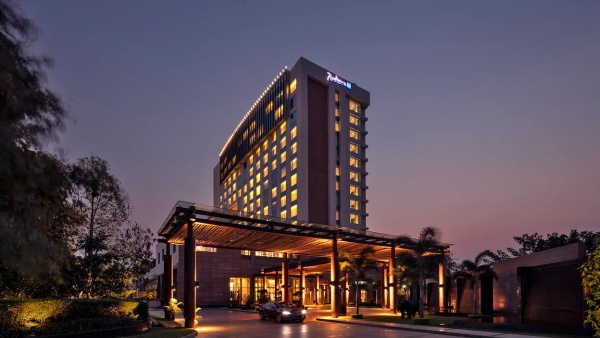 Similarly, 70 rooms in this hotel seem to have been pre-booked on behalf of the MLAs for 7 days. Then calculate for yourself how much is 70 x 56 lakh rupees. It is worth noting that other costs, including meals, are separate. The Radisson Blu Hotel in guwahati has a total of 196 rooms, of which 70 are reserved for MLAs. It is said that there are no vacancies in the hotel at present as the rooms are reserved for the officials of the corporate houses who have already booked.
It has also been reported that there will be no food service for customers coming from outside other than those staying at the hotel. A total of 40 MLAs, including independents from the state of maharashtra, are said to be camped in guwahati and are currently led by shiv sena dissident mla Eknath Shinde.
మరింత సమాచారం తెలుసుకోండి: