Although the maha Vikas Aghadi government led by shiv sena leader uddhav thackeray has fallen, the congress, shiv sena and ncp parties will fight together in the fight against the BJP.  Andheri east by-elections to be held in november state In the first major election after the fall of the Vikas Aghadi (MVA) coalition government and the split in the shiv sena, the alliance will once again fight the bjp together.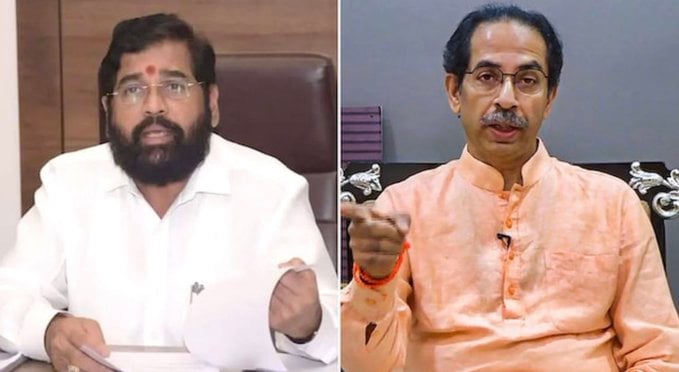 Elections are going to be held in Andheri east following the death of shiv sena MLA Ramesh Latke. The counting of votes for the november 3 polls will be held three days later on november 6. While the uddhav Thackeray-led shiv sena faction has decided to field Latke's wife Rutuja, the bjp has fielded former BMC corporator, Murji Patel. Former MVA allies congress PARTY' target='_blank' title='nationalist congress party-Latest Updates, Photos, Videos are a click away, CLICK NOW'>nationalist congress party and congress have announced that they will extend all their support to the shiv sena candidate in the by-elections. Speaking to reporters in pune on Monday, ncp President sharad pawar said that the party would announce its support to Thackeray's forces. Two days later, state congress president Nana Patol also came forward to declare their support to the Shiv Sena. The congress PCC President stated that we are standing with thackeray in the by-elections and that the MVA was formed 'to remove the communal bjp from power for the sake of Maharashtra'.
When the BJP's efforts to destroy the MVA failed, they destroyed the Shiv Sena. The congress party is still standing firm with the shiv sena in its fight against the BJP. We will not field a candidate in the by-election. Instead, congress leaders and workers will try with full strength to win the shiv sena candidate, Patole said. Meanwhile, the bjp, on the other hand, is confident. mumbai bjp president ashish Shelar said the other day that with the support of the Shinde camp, their candidate will win with a large majority. Murji patel is getting 'great support from the locals, the bjp leader said, tweeting about a recent event in Andheri East. It is also significant that the by-election comes at a time when the dispute between uddhav thackeray and chief minister Eknath Shinde over who is the 'real Shiv Sena' and who owns the party's bow and arrow is going to court. shiv sena candidate won the constituency by 16965 votes in the 2019 election. Murji patel who contested as an independent got 45808 votes while the congress candidate got 27951 votes.
మరింత సమాచారం తెలుసుకోండి: