Prime minister Narendra Modi and Union home minister amit shah are criticized by political opponents in many ways. They also admit this. Modi, who recently came to Hyderabad, said that he was scolded tons of times. However, recently the leader of West Bengal's ruling party, Trinamool Congress, female mla savitri Mitra has made strong comments.
"Prime minister Narendra Modi is Duryodhana.. amit shah is a coward. All other central ministers are of Kaurava descent" savitri made sensational comments. But these comments were repeated by her. bjp reacted strongly as they went viral. A case was filed against her. The police also registered an FIR as six bjp MLAs filed a case against Savitri. The bjp member insisted that the same issue should be discussed mainly in the ongoing bengal assembly meetings. However. Speaker Biman Bandopadhyay rejected this.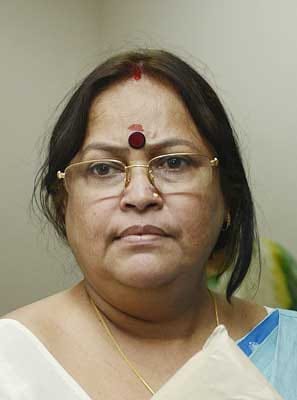 In this order, bjp members walked out of the assembly. bjp members said that no citizen of the country would make such outrageous comments.  Now it is a step to get interested in this matter. Already one of the TMC MLAs has made strong comments about the President. He said that the President's face was not to be seen. cm Mamata Banerjee publicly apologized to the President as this matter caused a furore. And now the same party's MLA's lashing out at key leaders like the prime minister and home minister has further heated the politics.
మరింత సమాచారం తెలుసుకోండి: