Smith has given advice to a young indian player to cry because he did not get the chance. The five-match t20 series between india and south africa ended recently. The senior players are due to take part in the england series in July and they have been given a chance to play in the South African series.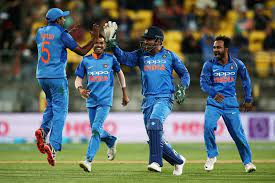 The series has generated a lot of anticipation as the best performers are likely to get a place in the indian squad for the t20 world cup series starting in australia in October. Dinesh Karthik, Bhuvneshwar Kumar, Ishant Kishan and hardik pandya did well to live up to expectations.
Hardik Captain:
The indian squad for the two-match t20 series against ireland from june 26 has been announced. Captain hardik pandya, who won the trophy in the 15th season of IPL, has been given the captaincy. rishabh Bandh has not been included in the squad for the series as he has an internet presence with the team going to England.
India t20 squad (vs Ireland): hardik pandya (captain), Dinesh Karthik, Ishant Kishan, Rudraj Kejriwal, sanju samson, Suryakumar Yadav, venkatesh Iyer, deepak Hooda, Bhuvneshwar Kumar, rahul Tripathi, Yujvendra Patel, Hershel Patel, Avesh Khan, Arshdeep Singh, Umran Malik.
Young player neglect:
In the indian team, sanju samson and rahul Diprati, who did not get a chance in the South African series, have been given a chance. But rahul Devatiya, who was one of the best finishers in the 15th season of IPL, was not given a chance.
Goddess tears:
In this case, after the release of the indian team for the ireland series, rahul Devadia tweeted, "Expectations hurt" and released a crying emoji. This came as a huge shock.
Smith Advice:
Former South African captain Kareem Smith has spoken to a newspaper about rahul Vedia. "Choosing a team is not easy as there are many talented people in the indian team. Captain rohit sharma and coach rahul dravid are selecting the right players for the field. "
"Rahul Devatiya should try to improve his skills even more than he focuses on Twitter. If you try hard like that, you will definitely find a place for yourself. "
మరింత సమాచారం తెలుసుకోండి: