CWG 2022: indian women's hockey team wins Bronze!!!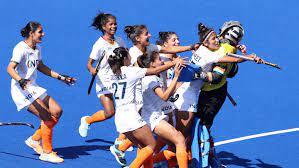 In the Commonwealth Games 2022, the girls of india were expected to win a medal in hockey, which the girls have completed. The indian team won the bronze medal by defeating New Zealand. Both the teams showed a strong game but in the end, only the daughters of india won. The indian team won the bronze medal match against new zealand in the shootout in the Women's hockey Bronze medal match.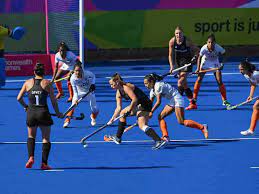 Lost due to controversial decision in semi-finals
In the semi-final match of the Commonwealth Games 2022 between india and australia, Australia's team got a chance for a penalty shootout. Savita Poonia successfully stopped that shootout. Despite this, the umpire gave a wrong decision and gave australia another chance. The indian team had to bear the brunt of this and the team missed out on reaching the finals after losing.
In the bronze medal match, the daughters of india, leaving behind the old things and the controversial defeat, showed great coordination and managed to win the medal.
India won in the shootout
Both the teams were not successful in scoring in the first quarter. For india, Salima Tete scored a goal in the second quarter to give india the lead. new zealand also scored at the last minute to level the score at 1-1. After this, india defeated new zealand 2-1 in the shootout and captured the bronze medal.
With this victory, the whole country rejoiced with happiness. There was disappointment in the whole country about the way the decision was taken against india in the match with Australia. However, now the indian women's team is returning with a bronze medal.
మరింత సమాచారం తెలుసుకోండి: