The outstanding South
indian
actress
trisha
has recently become one of the most well-liked figures in the
tamil
film industry. She received more accolades and popularity for her role as Kunduvai in the current Maniratnam
blockbuster
film P S 1, which was based on Kalki's Ponniyin Selvan.
trisha
really portrayed a stunning look in the movie! Everyone was charmed by her outfits, appearance, and smile.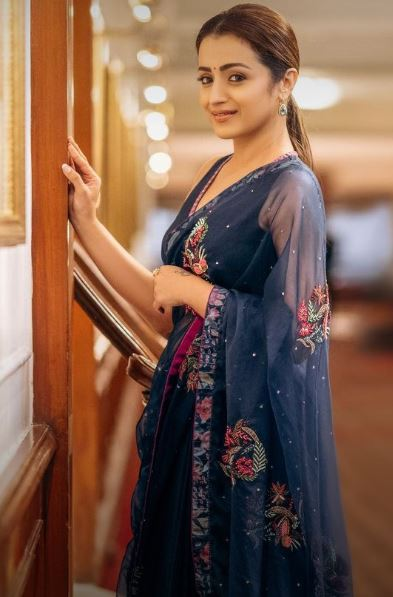 Trisha is a
fashion
icon even when she isn't. She excels in appearance and is constantly at the top of the
fashion
game. Today, we take a peek at Trisha's incredible saree collection. It was discussed in a report on
india
Herald, and we used that report as a source for this article.
trisha
maintains an extremely strict diet, which allows her to look young and healthy all the time.
She starts following a more nutritious, healthier diet. She carries her lunch to the set and abstains from eating fast food. With a cup of
green tea
or a glass of warm water that has been seasoned with a few drops of lemon,
trisha
starts her day.
From a
fruit
bowl, she regularly eats lemons, oranges, and other citrus fruits. She really like
vitamin c
and thinks it's important for wellness.
trisha
is one of the actresses who may leave the
house
with nothing more than lip balm and a thin line of eyeliner, and she still looks gorgeous.
trisha
maintains a strict
lifestyle
that involves obtaining adequate sleep on a daily basis in order to look good at all times.
మరింత సమాచారం తెలుసుకోండి: