pregnant dipika kakar gives glimpse of renovated kitchen, white look with smart cabinet
tv actress dipika kakar has shared glimpses of her new modern kitchen with fans.
Popular tv actress and mother-to-be dipika kakar often shares glimpses of her life on her YouTube channel. Recently, she took millions of her fans on a tour of her newly-renovated kitchen. Dipika happily shares how she has converted a small kitchen into a smart kitchen.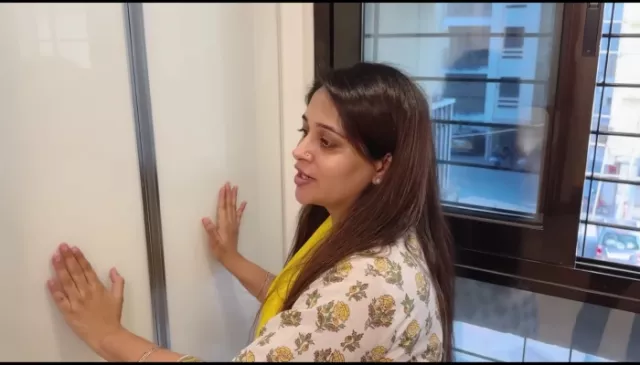 In her latest vlog, deepika gives a tour of her newly-renovated kitchen. She has beautifully transformed her small kitchen into a classy all-white kitchen top with smart cabinets and sleek looks. The actress, who loves to cook and share her dishes on social media, made sure to turn her cooking space into a beautiful one. He has placed the storage unit in his balcony and it looks perfect.
deepika was excited to give her kitchen counter a modern look by pairing it with a white non-absorbent kitchen top. She happily shared that her white kitchen top will not absorb stains like oil and colours, and is easy to clean. deepika has also installed a smart cabinet in her kitchen. Its shutter opens with a single tap and it closes with a single tap. Their new kitchen looks super beautiful and it just oozes happy vibes.
deepika and Shoaib announced their pregnancy with a cute photo. Only the backs of the couple were visible in the photo, they were wearing matching caps, which had 'Mom to be' and 'Dad to be' written on them. Their fans had been eagerly waiting for their pregnancy announcement since their marriage and their happiness knew no bounds after the news came to the fore.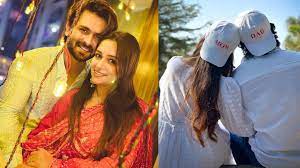 In a vlog on Shoaib Ibrahim's YouTube channel, the couple revealed the reason behind hiding their pregnancy. Shoaib and Dipika had shared that they deliberately did not reveal the news for three months, as their doctors and family advised them. Shoaib also shared another reason why she didn't reveal her pregnancy as she had a miscarriage in february 2022. Shoaib had said that Dipika was 6-7 weeks pregnant when she miscarried. deepika had said that after this she was scared and was in a lot of pain.
మరింత సమాచారం తెలుసుకోండి: