Vani Jairam is no more-A retrospective of her life...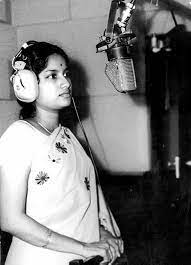 Vani Jairam, a renowned playback singer, passed away on february 4. In the course of a career spanning five decades, she recorded nearly 10,000 songs. 
Let's review her life and career so far. On february 4, renowned playback vocalist vani Jairam passed away. She was discovered dead at her Haddows Road, Nungambakkam, chennai home. Reports state that she fell and hurt her forehead. We're currently waiting on more information about the cause of death and the funeral. The abrupt passing of vani Jairam shocked the nation. The indian government awarded Padma bhushan to vani Jairam on january 25. Let's examine vani Jairam's accomplished career.
Vani Jairam's small start
Duraisamy Iyengar and Padmavathi gave birth to vani Jairam in 1945 under the name Kalaivani. She had received musical training since she was a young child. She initially studied Carnatic music and sang along to songs she heard on All india Radio. She completed her studies in the 1960s and began working for the bank of india-Latest Updates, Photos, Videos are a click away, CLICK NOW'>state bank of india in madras and Hyderabad.
She later moved to mumbai after her 1969 marriage to Jairam. Her in-laws encouraged her to pursue music studies and supported her profession. 
She received Hindustani music training in mumbai, where she eventually mastered the thumri, ghazal, and bhajan. In 2018, he passed away.


మరింత సమాచారం తెలుసుకోండి: