Yes for Hansika but No for Nayanthara..!?

In the same month after the marriage of actress Hansika, the Disney Hot Star website announced the release of her wedding teaser, but the reason why Nayanthara's wedding video has not been released has now come to light. They are making money by offering it to OTT companies. vignesh shivan - Nayanthara couple will be credited with starting this method in the kollywood film industry.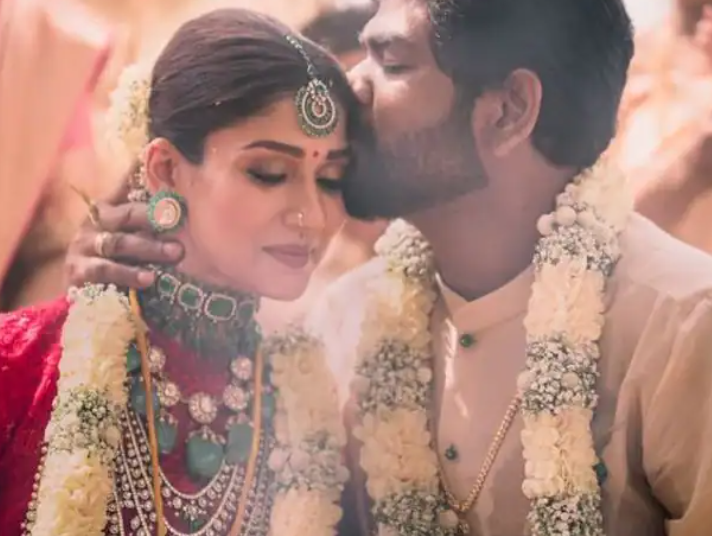 Their wedding took place last year in june in a very grand manner at a star hotel located in the mahabalipuram area of Chennai. While Netflix has acquired the right to broadcast their wedding, they released only a teaser and said that the wedding video will be released soon. Even after more than 6 months of their marriage, they have not released any information about the release of the wedding video.
But when actress Hansika got married and it's only been a month, the teaser of her wedding will be released on february 10, Hotstar site has released a video and announced. It is said that the wedding video will be released in a month after the release of the teaser. The name of this wedding video of her is 'Love Shaddi Drama'. While the post-production work is going on for the release of Hansika's wedding video at lightning speed, many fans are questioning why only Nayanthara's wedding video is not released. The reason for this is now revealed. That means menon -Latest Updates, Photos, Videos are a click away, CLICK NOW'>gautham menon was already reported to be directing Nayanthara's wedding video documentary, but later he explained that he did not direct it. According to the current information, it is directed by Vignesh Shivan.

It is said that the work for this has not yet been completed. It has been reported that the shooting work for this will be done throughout this month, after which the post-production work will be completed and the wedding video of Nayanthara will be released in 3 months.

మరింత సమాచారం తెలుసుకోండి: