Another company has come in gautam Adani's bag...
Who does not know gautam adani today? His name is enough, which in no time left behind mukesh ambani and occupied the place of the richest person in india and Asia. Now another company has come in gautam Adani's bag. In fact, adani Wilmar, the recently listed company of adani Group, has bought the famous rice brand Kohinoor (Kohinoor Rice). Its ownership was till now with the swiss company McCormick. However, it is not yet disclosed how much this deal has happened. However, now along with adani Wilmar Kohinoor Basmati Rice, other products like ready to cook, and ready to eat will also be captured. If we talk about the revenue of the company in this segment, then it has a shareholding of about 11 percent.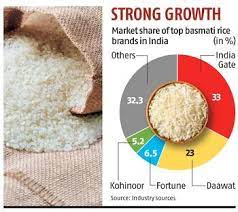 When did adani Wilmar's IPO come?
The IPO of adani Wilmar was open between january 27 and january 31. The size of its IPO was Rs 3600 crore, in which investors invested a lot. It was listed at Rs 268.25 and is currently trading at Rs 715.95. It has given a profit of about 166.90 percent to its investors so far.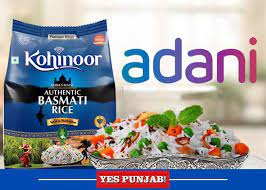 What does adani Wilmar do?
Adani Wilmar manufactures oils and food products under the Fortune brand. Now the company has started in the segment of rice. Explain that the annual consumption of rice in the country is 35 million tonnes. adani Wilmar already has the largest edible oil market in the country. Now adani Wilmar can get double the profit from this deal. It is known that the Kohinoor Rice brand is very popular in india, and whose branding can benefit adani Wilmar.
మరింత సమాచారం తెలుసుకోండి: