Meena opened up about her second marriage..!?

Famous actress meena has opened her mouth about her second marriage in an interview for the first time while there are some rumors about her second marriage. At the age of five with the movie 'Nenjagal' starring actor Thilakam sivaji Ganesan, she made her debut as a child star in tamil cinema. Not only did she act as a child star with Rajinikanth, but she acted as a heroine in subsequent films like Ejamaan, Muthu, Veera, etc. Similarly, she has acted in the films of many leading actors like Kamal Haasan, Sarathkumar, Vijayakanth, Arjun, Ajith, etc. After her market in the screen world began to decline, she married the bridegroom seen by her parents in 2009 and settled down.
However, she continues to act in important roles like the hero's sister and sister-in-law in movies, as her husband did not put any obstacle to her freedom of acting, Apart from tamil films, meena also has her own fan base in South indian languages like malayalam and Telugu. Like her, her daughter Nainika, who made her debut as a child star in Thalapathy Vijay's 'Theri', acted in a few films.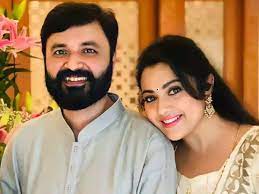 In this case,  caused by the remains of pigeons, Meena's husband Vidyasagar was suffering from a lung infection, but despite continuous treatment, he died without treatment. However, her friends are making various efforts to bring her out of her husband's memory. In this case, now rumors happening saying that actress meena is going to get married for the second time.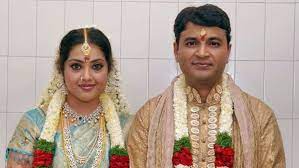 Even recently, actor Ranganathan created a shock when he said that a rumor is doing the rounds that meena was getting married to actor Dhanush. For the first time, actress meena has responded to such rumors through her interview. In this interview, actress meena said that she still can't accept that she doesn't have a husband. She still can't understand how such news can be spread before now. If there are good stories for now, then movies will be released. She will focus on acting, and it is very important for her to provide a good future for her daughter.
మరింత సమాచారం తెలుసుకోండి: