Parineeti-Raghav's engagement video surfaced, from romantic dance to emotional moments
Recently, an unseen video of actress parineeti chopra and politician Raghav Chadha's engagement has surfaced, in which fun-filled moments to some emotional ones are also visible.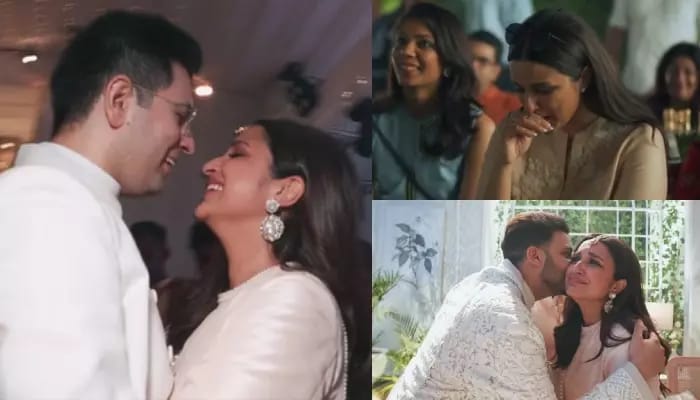 Bollywood actress parineeti chopra and 'Aam Aadmi Party' leader Raghav Chadha got engaged on 13 May 2023 at Delhi's 'Kapurthala House', in which delhi Chief minister arvind kejriwal to punjab CM Bhagwant As per Maan, many big personalities from politics and bollywood had attended. The photos of the couple's engagement are still going viral on social media. Meanwhile, a video of Parineeti and Raghav's engagement has surfaced, which shows happiness as well as some emotional moments.
Parineeti-Raghav's engagement video
Recently, parineeti chopra and Raghav Chadha's engagement photographer 'Omega Productions' shared the couple's engagement video. The video begins with parineeti chopra reading out a funny contract to Raghav Chadha the night before their engagement. He can be heard saying, "The engagement contract is as follows Raghav. You have to say 'yes' to everything and then we will see whether this 'roka' continues tomorrow or not.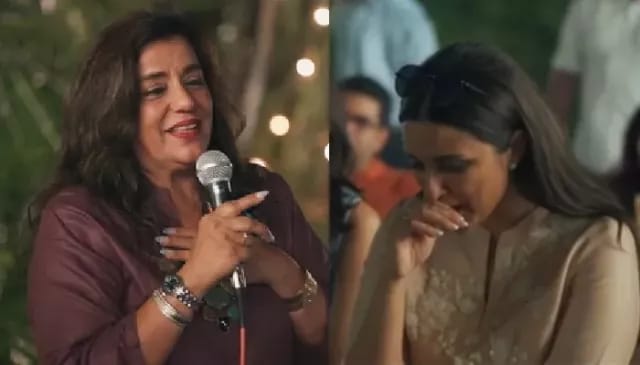 He started reading the contract and said, "I, Raghav Chadha, agree. Number 1, you have to accept that Parineeti is always right." On hearing this, Raghav and everyone else present at the ceremony can't stop laughing and are seen laughing their hearts out. In the video, of Parineeti and Raghav's engagement ceremony Funny glimpses have also been shared, in which priyanka chopra is also seen entering the venue with her brother siddharth Chopra.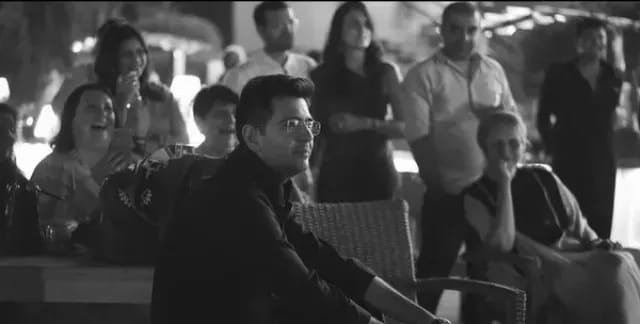 Special moments of Parineeti-Raghav's engagement
Further in the video, we can see Parineeti clicking a selfie with fashion designer manish Malhotra. Another special moment is seen in the video when delhi CM arvind kejriwal and manish Malhotra are seen talking to each other. However, that moment in the video will make you emotional too, when Parineeti and her mother reena Chopra are seen getting a bit emotional. Apart from this, priyanka was seen enjoying the celebrations with the guests.
Parineeti got emotional after listening to her mother reena Chopra's speech at the engagement.
The video again flashes to the night before the engagement, where Parineeti's mother is seen giving an emotional speech. She says, "It is heartening to know that your daughter is going to a man who will take care of her even better than a father. We love you, Raghav." 
After hearing this, Parineeti looked a bit emotional and could not hold back her tears. Meanwhile, Raghav Chadha came on stage to hug his future mother-in-law, reena Chopra. The video also shows Parineeti and Raghav cutting a huge cake on their engagement. Apart from this, Raghav also gave a great speech and joked that he got a nose job done. This is followed by glimpses of the guests as well as the pair of Parineeti and Raghav dancing their hearts out during the engagement ceremony
మరింత సమాచారం తెలుసుకోండి: