It seems kajal aggarwal is really pregnant as the actress dropped a photo of herself eating a mango and she captioned it, "When everything feels tasty at that moment..!" and it clearly means that she is trying to reveal her pregnancy. However, after few minutes of posting the story on her instagram section, she removed that post, and that added fuel to the fire.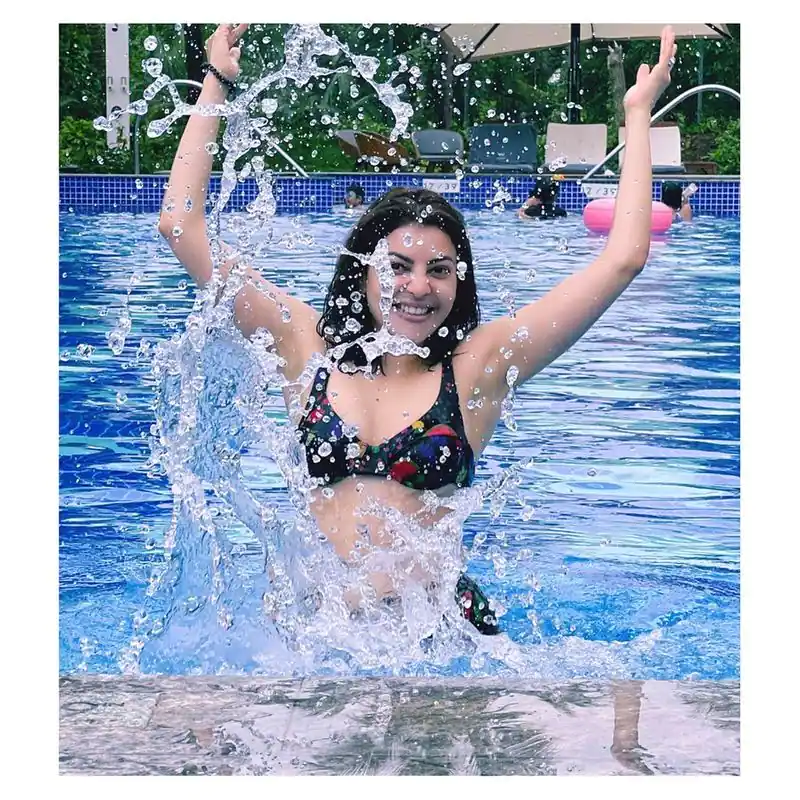 Most of the media questioned, why should kajal aggarwal remove that particular story if she doesn't want to hide her pregnancy? And she never made any posts related to her selfies or her photos along with her husband and that also provoked several people. Her upcoming movie 'Hey Sinamika' is again pushed due to her pregnancy as per reports and Kajal has already completed shooting for the 'Ghosty' movie in Tamil. 
So, as everything comes to a line, we can be assured that Kajal is pregnant now and soon the cat will be out of the bag as these things can't be kept hidden. It should also be known that kajal aggarwal was already in a living together relationship with gautam Kitchlu for more than seven years before they got married to each other and they share an inseparable bonding together.

మరింత సమాచారం తెలుసుకోండి: