As the elections approach, the ruling party in telangana is increasing the BJP's mind game on the TRS. The mind game was also started by the bjp in two ways. This is the first time that the telangana State Emergence Day has been celebrated in delhi recently. The second is to hold party national working group meetings in hyderabad in late July. It is not uncommon to hold national working group meetings.
Because these meetings are going to last for three days. The most important thing here is that along with narendra modi and amit shah, bjp ministers at the Center, Chief Ministers of 18 states, party national president jp nadda and MPs will be staying in hyderabad for three days. It is not uncommon for narendra modi to stay in hyderabad for three days. The reason why the bjp is doing all this is because the general elections are only a year away.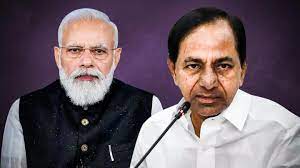 Kamal Nath is making a concerted effort to defeat the trs and come to power in the coming elections. As part of this, bjp chief Bandi Sanjay is leading a riot against Kesiyaar wherever possible. Every day, Nana spins a cart targeting KC. Has already hiked three times in the state for some reason. The bjp is sharpening its concerns as the congress is also vying with them for power.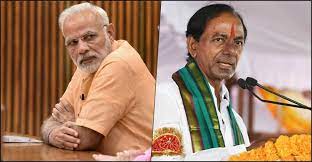 As part of this, Modi is going to stay here for three days next month. Meanwhile, party chiefs are planning to recruit a large number of leaders from other parties into the BJP. In fact, there is no scene where the bjp comes to power now. This is because in at least 100 of the 119 constituencies, there are not strong enough candidates to contest on behalf of the party. If the bjp leaders are saying that they are the ones who will come to power, is it anything more than a mind game on KC?
మరింత సమాచారం తెలుసుకోండి: