Sky-rocketing FASTag collection..! Jackpot for Government..!

With the introduction of FASTag across indian highways, the tolls collected through FASTag have reached a peak at toll booths on central and state highways. After the introduction of FASTag, the waiting time at most of the toll booths has reduced, but the waiting time continues due to heavy traffic on weekends. Even if they can pay, people continue to complain that the customs fees on the other side are high. At this stage, the collection has reached a new peak in 2022.

Tolls collected through FASTag increased by 46 percent to Rs 50,855 crore in 2022, according to the NHAI, which is under the control of the Union Ministry of Highways. In 2021, the toll collected through FASTag at highway toll booths controlled by the central and state governments was just Rs 34,778 crore. This year has grown exponentially. In december 2022, an average of Rs 134.44 crore was collected daily through FASTag at toll plazas on national highways. The National Highways Authority of india (NHAI) also reported in its report that the single-day maximum collection touched Rs 144.19 crore on december 24, 2022. Similarly, the number of FASTag transactions has also seen a growth of around 48 percent in 2022 over the previous year. The number of FASTag transactions has increased from 219 crores in 2021 to 324 crores in 2022.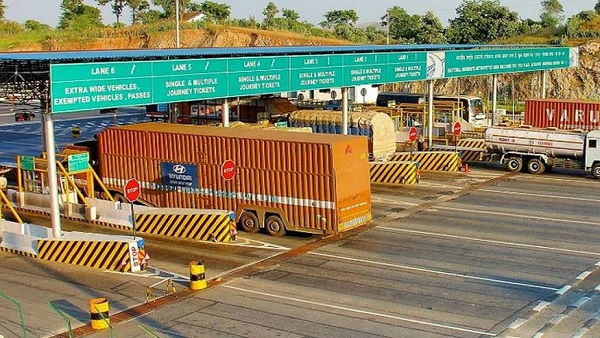 To date, about 6.4 crore FASTags have been issued and used by people in India. Similarly, the number of FASTag-enabled toll plazas across india has also increased to 1,181 by 2022. This includes 323 state highway toll plazas. It was 922 in 2021. From february 16, 2021, the central government has introduced regulation to pay tolls at toll plazas only through FASTag for all private and commercial vehicles. Meanwhile, the business in india is also expected to report higher collections in 2022 due to improved growth.
మరింత సమాచారం తెలుసుకోండి: