The public's interest has been drawn by the regular appearances in the news of sara Ali Khan, sara Tendulkar, and Shubman Gill. The spotlight on Shubman's personal life has only grown as a result of recent allegations about his apparent separation with sara Ali Khan. A previous exchange between sara Tendulkar and Shubman Gill has recently gone viral amid all the commotion, adding even another level of intrigue to their romance. The surfacing of these communications has rekindled interest in and rumours about their relationship.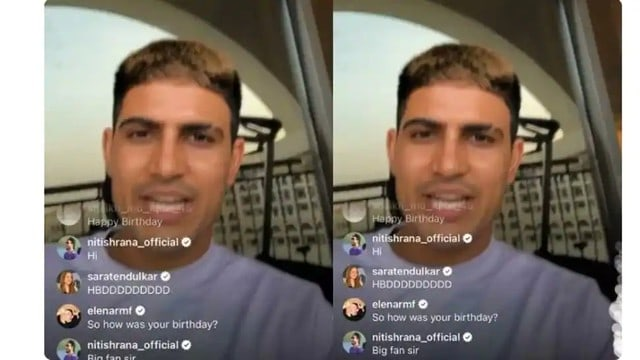 Shubman and sara Tendulkar had shared a tight affinity and kept up a cordial friendship. However, rumours of their love relationship started to spread. One of the images that is now doing the rounds on the internet shows Shubman Gill addressing his followers during an instagram live session when sara Tendulkar enters the session and enthusiastically bids him a "Happy Birthday" in the comments.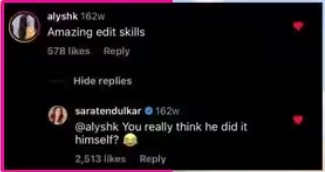 Shubman Gill posted a picture of himself working out in another snapshot of their previous social media discussions. You think he did that himself? sara Tendulkar responded to a fan's comment of "amazing editing skills" by asking, "You think he did that himself?" This sparked rumours that she assisted the cricketer with the image. In addition to this, ardent spectators at a cricket stadium frequently refer to Shubman Gill as "Sachin Tendulkar's son-in-law" in a loving manner.



మరింత సమాచారం తెలుసుకోండి: