vicky kaushal said- 'He is not an ideal husband, but trying to be the best for Katrina'
Recently, actor vicky kaushal has opened up about wife katrina Kaif.
The couple had kept their relationship and marriage very private, so it is heartwarming for their fans to see them together now. The two often do not shy away from expressing their love for each other.
The actor in an interview with 'Lifestyle Asia' talked about the changes in his life after marrying Katrina. Vicky said that he has learned a lot after getting married as compared to being unmarried. He said that when you start living with a person and he is your partner, you learn a lot. He said that it is beautiful how one starts understanding the other person's point of view and that is what one really grows as a person.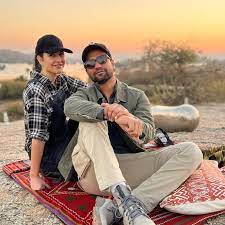 The actor also revealed that he is not an ideal husband, nor is he an ideal son, but believes he will always strive for the same. He said that he is not perfect by any means, but he tries to be the best version of the husband he can be at all times. He also expressed that suddenly after their marriage all the negative spaces are being filled with positive ones. He said that everybody has one set of colors and then another person brings in another set of colors and all of a sudden you have a whole new range of colors. So, it's amazing to realize that.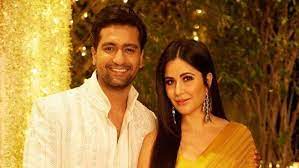 Vicky also reacted to the love he received from the fans. He said it is because he is in love. He said that when a person is in love, he is always the best version of himself and he is feeling the same right now. He confesses that he loves his wife, he loves his family, he loves his life and that reaches out to the audience.
Vicky had said that katrina is very knowledgeable about the workings of cinema, "She knows how it is in front of the camera, what to do and what not to do. So, I take a lot of guidance from her and she really helps me a lot. She gives very creative reactions. She knows a lot about Roshni." In an interview, vicky kaushal called himself lucky after marrying katrina Kaif.
మరింత సమాచారం తెలుసుకోండి: