How is Shahrukh Khan's Pathaan movie..!?

In this collection, you can see the twitter review of Pathaan, the film directed by siddharth anand starring Shah Rukh Khan, deepika padukone, and john Abraham. Shah Rukh Khan is the king of Bollywood. The last movie in which he acted as a hero was Zero. The film, which was released in 2018, was a flop. After that, for 4 years, none of the films in which he played the hero was released. During these 4 years, Shahrukh acted only in cameo roles in films like Rocketry, Laal Singh Chaddha, and Brahmastra.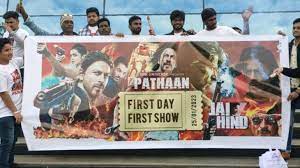 In this case, after a gap of about 4 years, the movie Pathaan starring Shah Rukh Khan as the hero has been released in theaters today. The film is directed by siddharth Anand. It stars deepika padukone and john abraham along with Shah Rukh Khan. The film has a grand release on more than 7500 screens worldwide. Pathan has broken the record of kgf 2 in the list of most pre-release films in Bollywood. The film sold more than 5.2 lakh tickets even before its release. Baahubali 2 directed by rajamouli is at the top of this list.
As the movie Pathaan is released today, the fans are celebrating it with enthusiasm. shahrukh khan is being celebrated in front of the theater with huge cutouts. In this case, reviews of the film Pathaan have also appeared on Twitter. You can see it in this collection. Accordingly, a netizen who saw the film posted saying what a film it was. Those who say kgf is the greatest action thriller should definitely watch Pathaan. The film is on another level.
Congratulations to all the actors who acted in the film including salman Khan. Another posted saying that Shah Rukh Khan's entry in Pathaan is insane. deepika and john Abraham's performances are also superb. The first half of the movie was good. The second half was an action treat. salman Khan's cameo was excellent.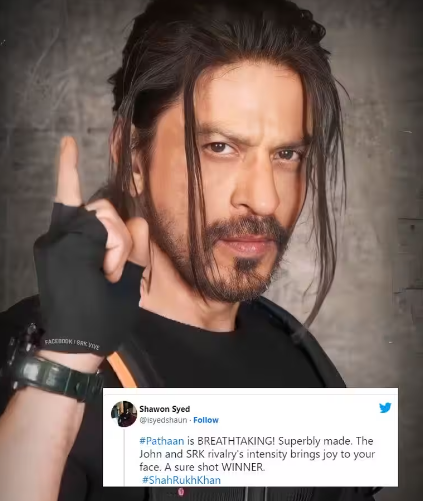 This is not just a comeback for Shah Rukh Khan. It is a comeback film for Bollywood, he said.Another twitter post said that the movie Pathaan is beautifully shot.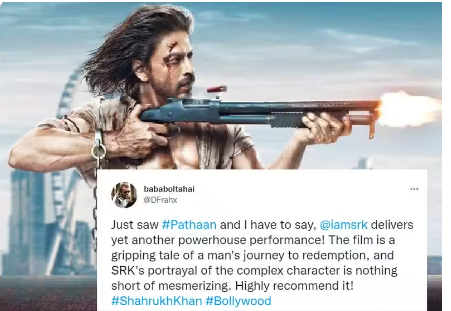 The clash between john abraham and Shah Rukh Khan is thrilling the viewers. Pathan will definitely be a hit for Shah Rukh Khan, he said. A netizen posted about the film Pathaan: Shah Rukh Khan has given another powerhouse performance with Pathaan. A man's journey toward redemption is vividly portrayed. Shah Rukh Khan has handled the challenging character very well.
మరింత సమాచారం తెలుసుకోండి: