Distraught cm M. K. Stalin..!? Two deaths in one day...

Today is a very sad day for tamil Nadu chief minister M. K. Stalin. First, his wife Durga Stalin's sister Sarumathi passed away early today, followed by chief minister M. K. Stalin's college friend and famous film director TP Gajendran who passed away within a few hours. The death of a close relative and lifelong friend on the same day has left chief minister M.K.Stalin deeply saddened. Both of them studied together at Vivekananda College. Their friendship blossomed there and continued till today. cm Stalin used to meet TP Gajendran, who was suffering from ill health for the last few years, and inquired about his health.

Director TP Gajendran, who hails from Thoothukudi, settled in chennai at an early age and lived with his family. Later, with his interest in cinema, he worked as an assistant director to K. balachander, VC, and Ramanarayanan, who were leading directors in the tamil film industry.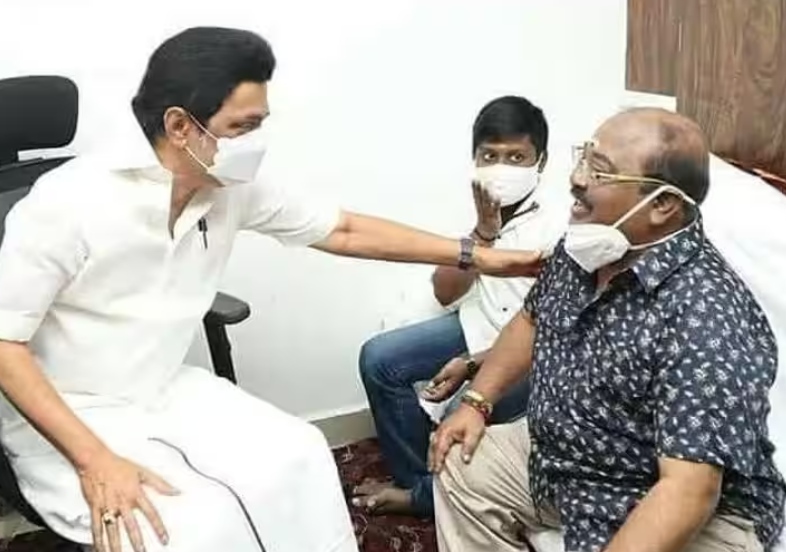 Later he also directed his own films. His comedy scenes in films like Budget Padmanabhan, Middle-Class Madhavan, and Cheena Thana are still making fans laugh heartily.
TP Gajendran also runs his own lodge in Saligramam, Chennai. He expressed his gratitude by naming the first floor of the lodge after his guru director Vishu, the second floor after director Sikaram balachander and the third floor after director Imayam Bharathiraja. Now his death due to ill health has caused great sadness in the tamil film industry.
మరింత సమాచారం తెలుసుకోండి: