T-shirt worn by top music director cost so many lakhs..!?

The news that actor balaji -Latest Updates, Photos, Videos are a click away, CLICK NOW'>rj balaji and music composer gv prakash wore t-shirts worth lakhs of rupees has surprised the fans. Fans who have a lot of love for movie stars are now paying attention to their clothes, accessories, and shoes and showing interest in wearing them. That's how the t-shirt Sivakarthikeyan wore to an award show last year attracted fans.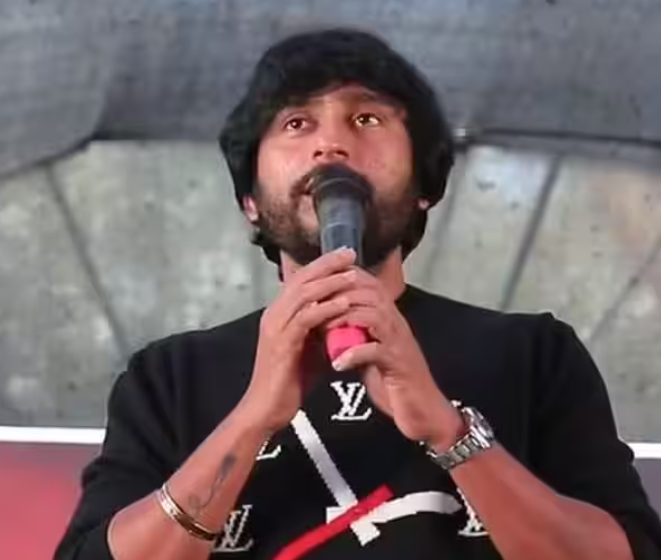 Immediately after searching for its brand name on the internet, shock awaited. The price of the t-shirt was more than Rs. 40 thousand. Later it came to be known that many celebrities like Dhoni, Shahrukh Khan, and simbu are using this particular brand. A similar incident has happened again now.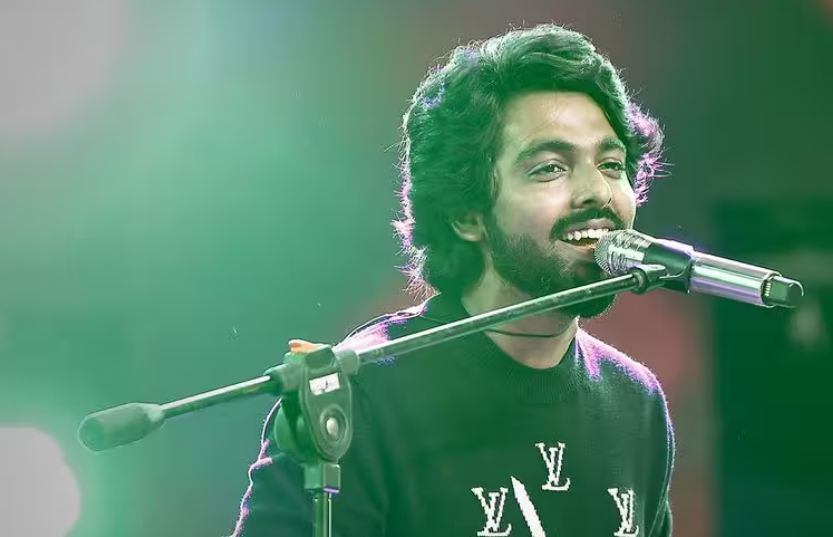 The film Run Baby Run starring balaji -Latest Updates, Photos, Videos are a click away, CLICK NOW'>rj balaji who is versatile as an actor, director, and cricket commentator were released last week.Before the release of the film, RJ Balaji's promotion of the film impressed everyone. Not only did he give interviews to most of the YouTube channels, but his face occupied all the pages of reality shows and serials.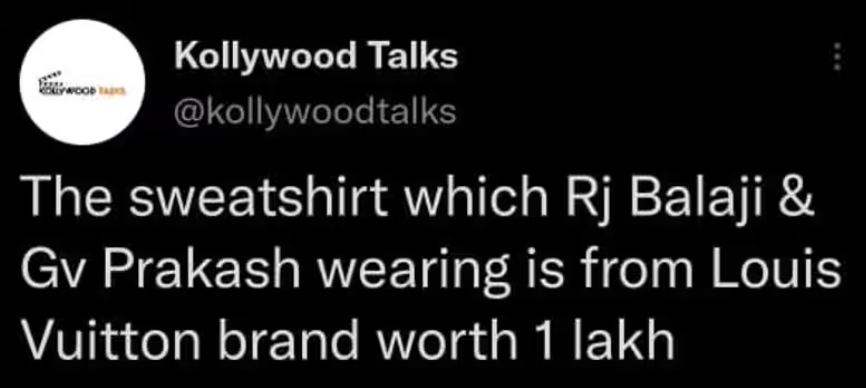 RJ balaji wore a t-shirt for the promotion of the film. A similar t-shirt was worn by music composer gv prakash at the recent music launch of Vaathi. Will the fans who have seen this leave it alone? They immediately started collecting details about it. Accordingly, it is found that it is a brand called Louis Vuitton and its price is Rs. 1 lakh and it is going viral.
మరింత సమాచారం తెలుసుకోండి: