XBB type of corona most detected in tamil Nadu...!?

More than 80 percent of those confirmed to be infected in tamil Nadu have been diagnosed with XBB. In this collection, we will see the impact of this type of corona. Daily corona cases in india have crossed the thousand again for 4 months. The central government has said that 8 states namely tamil Nadu, Maharashtra, Gujarat, Kerala, Karnataka, Delhi, Himachal Pradesh, and rajasthan are particularly affected. tamil Nadu's daily tally of infections rose to 88 on Friday.

Genetic analysis results suggest that 83.6 percent of the confirmed corona samples in tamil Nadu belonged to the XBB type. It is an internal type of omicron corona. This information was obtained from the analysis of 144 samples collected since the second week of february at the State Genetic Analysis Laboratory of the Department of Public Health. Next to XBB type corona, BA.2 type was detected in 13.7 percent and BA.5 type in 2.7 percent. The medical department has said that it is closely monitoring the XBB type of corona infection.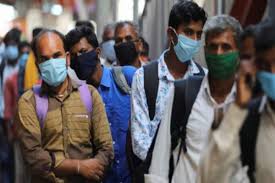 This is not the first time that an XBB type of corona has been detected in tamil Nadu. The prevalence of this type of infection was 3.6 percent in september last year, 52 percent in October, and 78 percent in November. The prevalence of XBB-type corona which was 50 percent in january has again increased to 83 percent. To prevent the spread of the coronavirus, the medical department has advised that the elderly, and people with co-morbidities should avoid going to crowded areas.
మరింత సమాచారం తెలుసుకోండి: