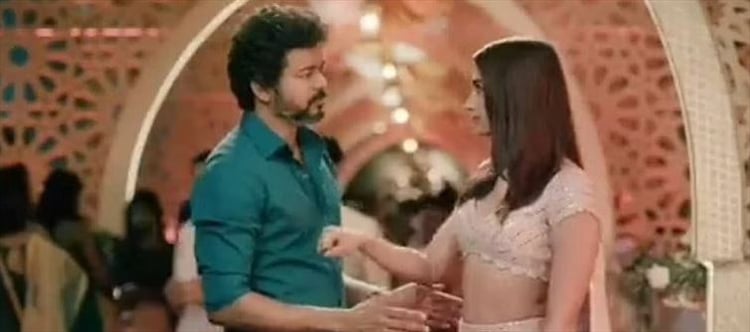 The much-anticipated film "Beast," starring Thalapathy Vijay, was recently available on Netflix, and many
telugu
fans who missed it in theatres are now catching up. While the film is already a disappointment owing to the poor pickup and portrayal of the plot, there is one aspect that many
people
enjoy. Most of them are in
love
with Pooja's hip movements and they have fallen in
love
with her hot show in that song and the tune was also catchy.
Though the full video song for the superhit Habibo is currently available on YouTube, the
movie
contains a lead sequence for it.
pooja hegde
mounts the stage during a wedding and begins dancing to this song. If we must say so, her captivating allure in that ethnic clothing, paired with
beautiful
dance
moves and seductive emotions, has everyone's attention right now.
Because fans have been praising the actress for her particular
dance
routine on social media, she has now uploaded the footage on her
instagram
page. According to the post,
pooja
was overjoyed by all the
love
she was receiving for her opening act of Halamithi Habibo aka Arabic Kuthu song. That is, after a hat-trick of recent disappointments, her only bright spot.
మరింత సమాచారం తెలుసుకోండి: