Rs. 246 crores before the release itself..! Top Achievement..!

After the film Master, actor Vijay - director lokesh kanagaraj teamed up with the film Leo, which is now going viral in kollywood circles. After the success of Vikram, lokesh kanagaraj has teamed up with actor Vijay. The movie was named 'Thalapathy 67' and the film's puja was started. This alliance is expected not only in kollywood but also in the entire indian cinema as it is a reunion alliance after the success of Master. Yesterday they released a stunning update with a promo video called 'Leo'.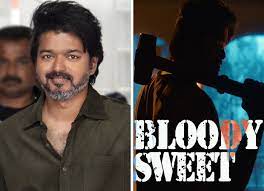 Leo's movie promo video is trending on the internet. The movie Leo stars Trisha, priya Anand, Arjun, Sanjay Dutt, Mansoor Alikhan, gautham Vasudev Menon, and Mysskin in the cast. It is being produced by Lalith Kumar and Jagathees Palaniswami on behalf of Seven Screen and composed by Anirudh. Manoj Paramahamsa Leo is also working as the art director for the cinematography. An official announcement has also been made from the film platform that the movie Leo will release on Ayudha Puja this year. The movie Leo, which is made in four languages Tamil, Hindi, Telugu, and Kannada, is going to be released as a Pan india movie. Since Leo will definitely be an LCU concept, fans are already interested.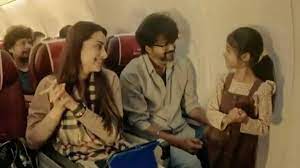 As the sequel of the films Kaithi and vikram is coming in LCU concept, there is a lot of anticipation among the film industry and fans alike. Thalapathy Vijay-Lokesh Kanagaraj's Leo is said to have a total budget of 250 crores. In this case, a piece of information about the film Leo has not only shocked but also surprised the kollywood circle.
It is said that the film Leo has made a big achievement in the pre-theatrical business. According to it, the wallet PLATFORM' target='_blank' title='digital-Latest Updates, Photos, Videos are a click away, CLICK NOW'>digital rights of the film Leo have been sold for 150 crores, satellite rights for 80 crores, and music rights for 16 crores. When we look at the total, the film sold 246 crores before its release, so it is reported that the team of Leo is happy. It is said that the film Leo achieved such a collection record in kollywood before its theatrical release.
మరింత సమాచారం తెలుసుకోండి: