Shocking things about Prabhas's new farmhouse..!?

Most of the star heroes of tollywood as well as all language films own luxurious farmhouses. They use the farmhouse to relax during the shooting gap, starting with story discussions. It is known that heroes farm houses are available for parties and other events. Like many heroes, prabhas also had a farmhouse in Rayadurgam. Once upon a time, there was Rayadurgam far away from the city. Far away from the city environment was prabhas Rayadurgam Farm House. But now Rayadurgam has come to the center of the city. So Prabhas's guest house's peaceful atmosphere was missed.

That's why prabhas started building a new farmhouse. According to reliable information, nearly five acres of land have been purchased away from prabhas City. Apart from being away from the city, the entire hyderabad can be seen from the five acres of hilltop. prabhas is currently constructing the most expensive farmhouse there. There are reports that prabhas is spending a lot on the construction of that farmhouse. Recently, prabhas has been committing to a series of films. He is getting more than 100 crores for every movie. That can understand how much he spends on the farmhouse.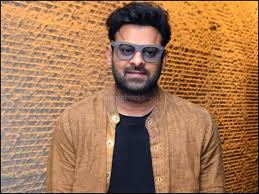 When it comes to Prabhas' films, Aadipurush is going to hit the screens this month itself. The film is going to release in two weeks. prashant Neel is also making arrangements to bring the movie Salaar in this year. With these two films, prabhas is sure to become the hero of the biggest films in 2023.
Apart from those two, prabhas is also working on Project K and a film directed by Maruti. Apart from those two films which are in the shooting stage, prabhas is also going to do a huge action film under the direction of siddharth anand along with Spirit. prabhas on the other hand seems to have said OK to do a film directed by Hanu Raghavapudi.

మరింత సమాచారం తెలుసుకోండి: