Can we invest in stock market when adani shares are down..?

After the Hindenburg report, adani Group's shares plunged as much as 60%. As a follow-up, we will know what is the status of adani Green, adani Port, Ambuja Cement, and NDTV today. news related to adani transmission came yesterday (Monday, february 6, 2023). adani Group shares remain volatile, with most shares hitting 52-week lows. The situation of most adani Group companies will become clear throughout this week. adani Power and adani Wilmar's results will come on Wednesday. Adani's Total Case Results will come on Thursday. ACC cement result is already out. adani Enterprises' result date is not known yet.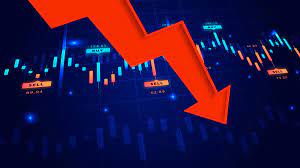 Adani Transmission Q3 Results:
Adani Transmission reported a 73 percent growth in its consolidated profit at Rs 478.15 crore in the december quarter. The company has made a profit of 283.75 crores in one year. 3037 crore with a 15.8 percent growth in revenue. A year ago it was 2623 crores. Notably, EBITDA increased by 28.9 percent year-on-year to Rs 1,708 crore.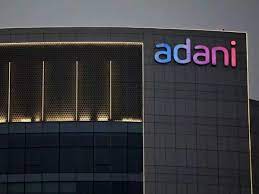 The decision of ACC:
At ACC, revenue grew 7 percent to Rs 4,537 crore. EBITDA was 379.14 crores, down 32 percent year-on-year. EBITDA margin fell to 8.4 percent from 13.3 percent year-on-year. Net profit fell 60 percent to Rs 113.91 crore.

9.5 lakh crore for investors:
The pressure on adani Group shares continues. Since the Hindenburg report on january 24, shares of the adani Group have been on a downward spiral. The company's market value has halved. So far around Rs 9.5 lakh crore investors have been dismayed. Many of the group's shares have seen a steep decline of around 10 percent.

Adani Group Stock Performance:

On Monday, adani Enterprises closed down 0.90 percent at Rs 1573. adani Total Gas ended the round 5 percent lower at Rs 1541. adani Green Energy closed at a new 52-week low of 5 percent lower circuit at Rs 889. adani Transmission ended the round at a new 52-week low of Rs 1256 with a 10 percent round low. adani Ports gained 9.34 percent to close at Rs 545.45. adani Power ended 5 percent lower at Rs 182.33, while adani Wilmar ended 5 percent lower at Rs 380. ACC closed at Rs 1970 with a profit of 2.2 percent. Ambuja Cements closed at Rs 380 with a gain of 1.65 percent. NDTV gained 1.55 percent to close at Rs 216.

మరింత సమాచారం తెలుసుకోండి: