Is sanjay dutt paid so many crores in Thalapathy 67?

Bollywood actor Sanjay Dutt's salary for playing the villain in Vijay's Thalapathy 67 has been revealed. sanjay dutt is a leading actor in Bollywood. He is currently doing villainous roles. In last year's blockbuster hit kgf 2, sanjay dutt played the role of a cruel villain named Adheera. After the huge success of kgf 2, sanjay dutt is getting a lot of chances to play the villain in other language films. In that regard, actor sanjay dutt is currently committed to playing the villain in Thalapathy 67.
Directed by lokesh kanagaraj, the film has sanjay dutt as the villain for actor Vijay. Sanjay Dutt's cast in Thalapathy 67 was officially announced by the team yesterday. sanjay dutt said that he decided to act in Thalapathy 67 movie. sanjay dutt is going to make his debut in tamil cinema through this movie.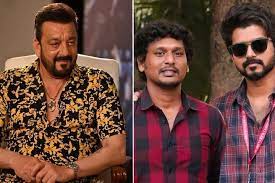 Thalapathy 67 is currently being shot in Kashmir. For this purpose, the film crew went to kashmir yesterday on a separate flight with 180 members of the film crew and has been shooting since today. Especially, the scenes between Vijay and sanjay dutt are said to be shot there.In this case, the information about the salary of actor sanjay dutt for playing the villain in Thalapathy 67 has been released. Accordingly, it is said that he has received a salary of Rs.10 crore for the film.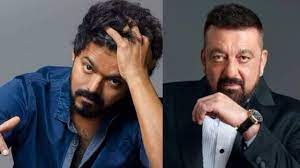 This is said to be the highest salary he has ever received for playing a villain. It is noteworthy that since sanjay dutt is playing Thalapathy 67 in Hindi, there is also a lot of anticipation.
మరింత సమాచారం తెలుసుకోండి: