Samantha  made a surprise appearance at the press meet of 'Sakunthalam'. On this occasion, she became emotional while talking about her health, which shocked everyone along with her fans. If this is the case, samantha is recovering fast from myositis.Recently she is acting in 'Citadel' produced by bollywood director duo raj and DK. 'Citadel' is being made as the indian version of this web series produced by Russo Brothers, the directors of Avengers series films. samantha will be seen in a key role in this.
 In this background, Sam's tweet on her friend, dubbing artist singer chinmayi, has gone viral on social media. An interesting conversation between these two friends on social media is now going viral and impressive. samantha, who is recovering from myositis, recently started shooting for 'Citadel'. hollywood director duo Russo Brothers is producing this series. On this occasion, samantha was welcomed by the hollywood director duo Russo Brothers in the context of entering the series they are producing.
Hero director Chinmayi's husband Rahul Ravindran responded to this. 'I still remember how Sam's journey began. He said that he is very proud to see famous hollywood directors Russo Brothers inviting sam into their project. Responding to this tweet, chinmayi tweeted that 'Samantha is a queen this is proof'. samantha commented on Chinmai's tweet. She said, 'It's not me, it's you, Chinmai and I'm really lucky to have a friend like Rahul.'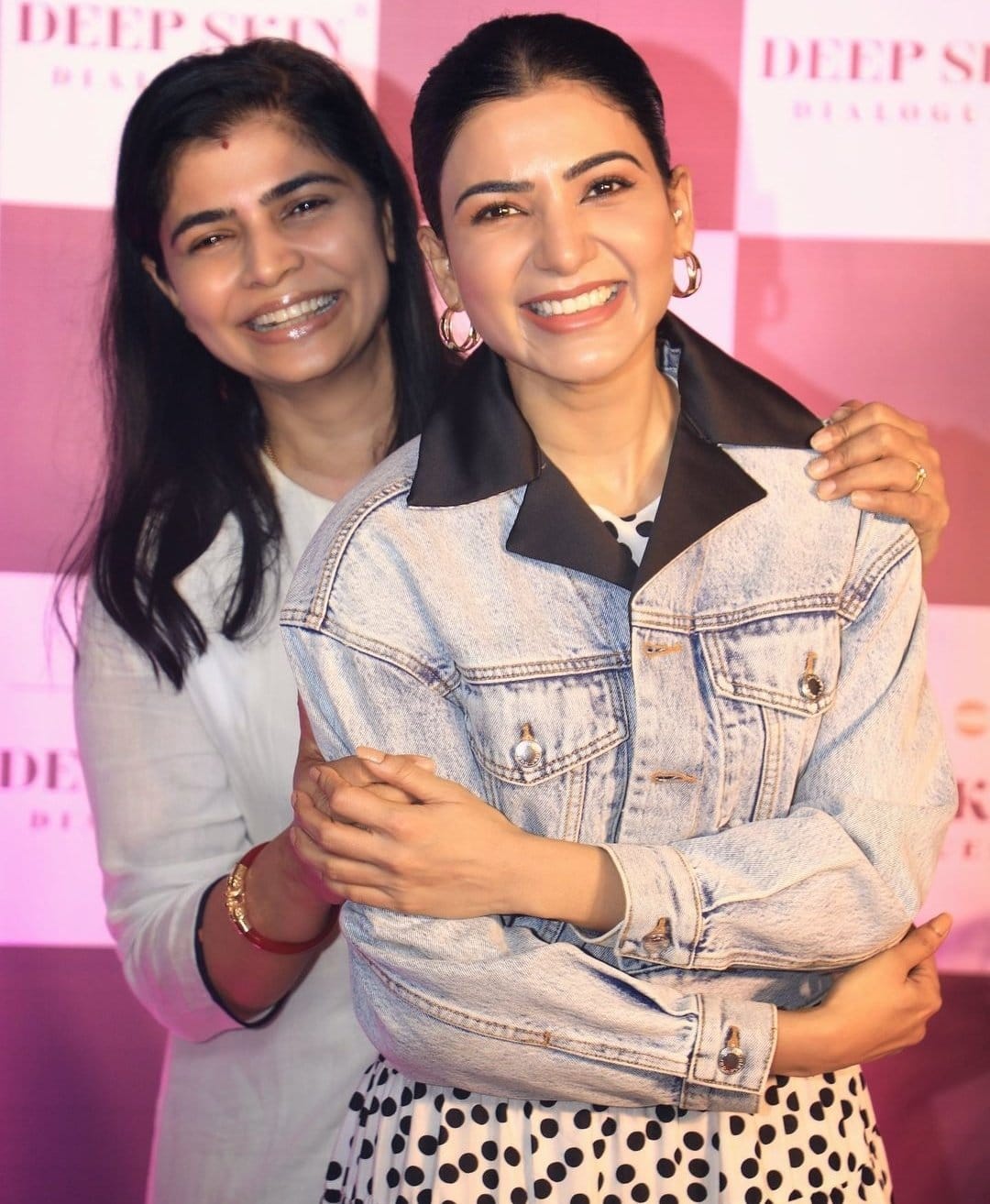 After a long time, samantha responded on social media about her friend chinmayi and now their conversation has gone viral. chinmayi has been dubbing for sam from the movie 'Emaya Chesave' in which sam entered as a heroine. Since then, a good relationship has developed between the two. But as sam started dubbing her characters from the movie 'Uturn', there were reports that the distance between the two has increased. A recent conversation revealed that it was a lie.
మరింత సమాచారం తెలుసుకోండి: