Is Vishnu vishal divorcing his 2nd wife too?

Confused fans are questioning whether actor Vishnu vishal is going to divorce his second wife too after seeing the twitter post of actor vishnu Vishal. He made his debut with the film Vanilla Kabaddi Kulu and then acted in various hit films like Kullanari Kootam, Jeeva, Neerparvai, Mundasupatti, uday Yeaar Aam, Elennu Vandutta Vallikkaran, Ratchasan, FIR, Kata Kusti and has become a popular actor among the people.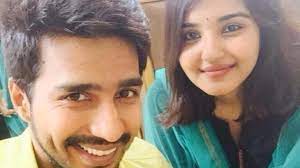 Vishnu vishal is currently working on a film titled Lal Salaam. The film is directed by aishwarya Rajinikanth. Superstar Rajinikanth will also play a cameo role in the film. music composer AR rahman is composing the music for the film, which is being produced by Lyca. The shooting of the film started a few weeks ago. Currently, the shooting of the film is going on in Tiruvannamalai. Actor Vishnu vishal got married to a girl named Rajini in 2010. This couple also has a son named Aryan, who lived together for 8 years and got divorced in 2018. Subsequently, Vishnu vishal, who was close to famous badminton player Juala Khata, married her in 2021.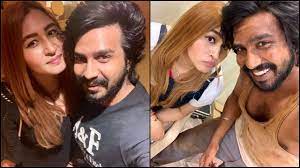 Vishnu vishal and Juwala Khata have been married for less than 2 years, and the question is starting to arise about whether they are going to get divorced. The reason for this is the tweet posted by vishnu Vishal. In his tweet today that it's okay, he tried again. He failed again. Learned again. It was not his fault that he lost the last time. It was betrayal and disappointment" and captioned it as a life lesson. Shocked fans are questioning whether he is going to divorce his second wife as well. This tweet of Vishnu vishal is going viral.
మరింత సమాచారం తెలుసుకోండి: